Home |
15 Games for Christmas Party Which Have no End
15 Games for Christmas Party Which Have no End
Would You Rather
Classic Party Game. Just make sure don't mass up your friendship!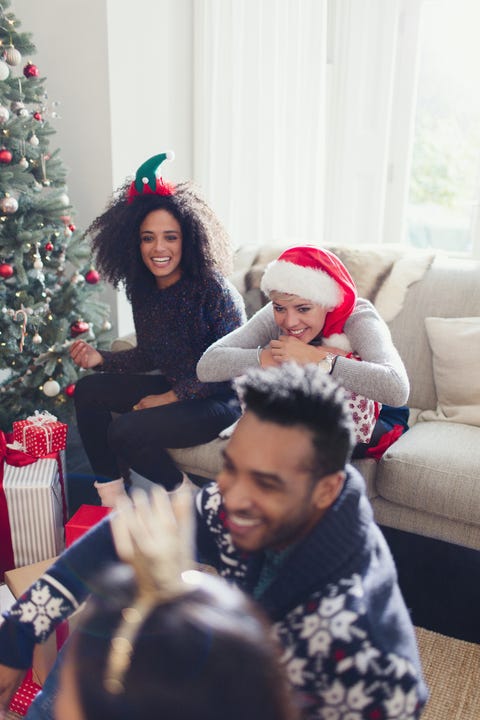 CAIALMAGE/PAUL BRADBURY/GETTY IMAGES
Elf Drinking Game
Christmas movie and cocktail, what can be wrong?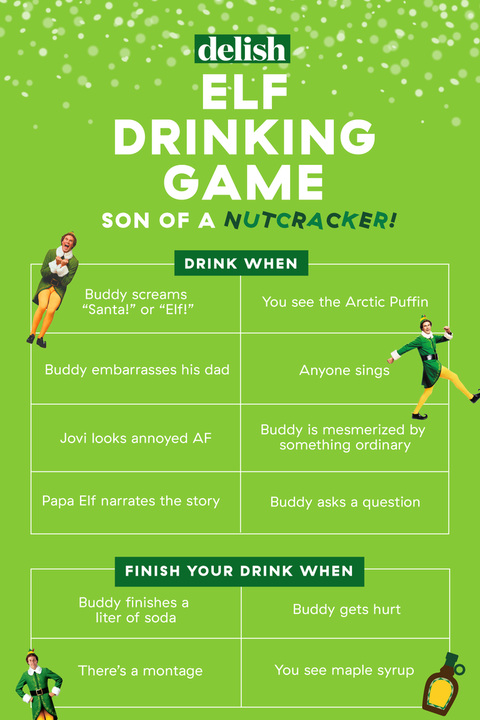 ALLIE FOLINO
Never Have I Ever
Answer or Drink, how old are you?
The Santa Hat Game
To start, everyone gets a piece of paper. But only one's paper has letter of "it", and the person who has "it" lets the game. When the person who has "it" take hat off, everyone must take hat off too and ASAP because the last one loss. Tip for the person who has "it": don't take your hat off right away, wait to see what is going to happen when people start to forget this game!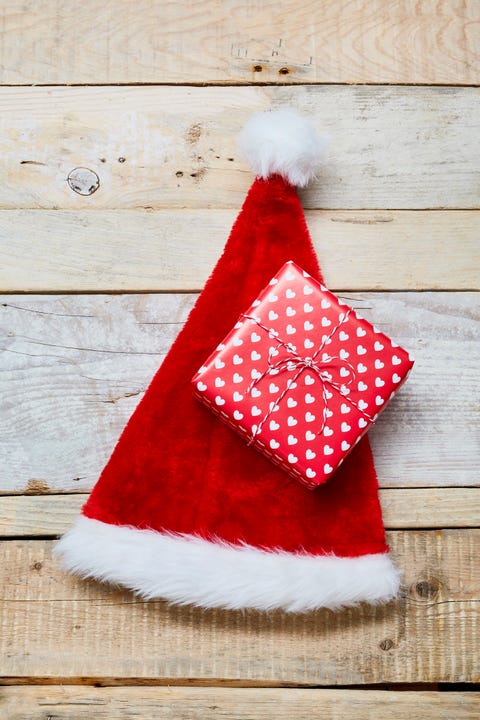 THE_BURTONS
Candy Canes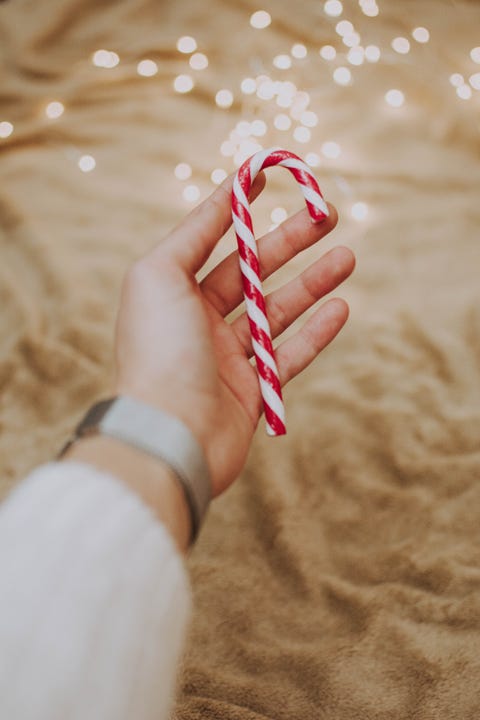 WIRESTOCK
Two Truths & a Lie
Guess what the lie is. How much you know about another?
Jingle Bell Toss
Toss bell into cups. Time to show your party skills!
How many Ornaments
Guess how many ornaments on the Christmas tree. Of course without counting them!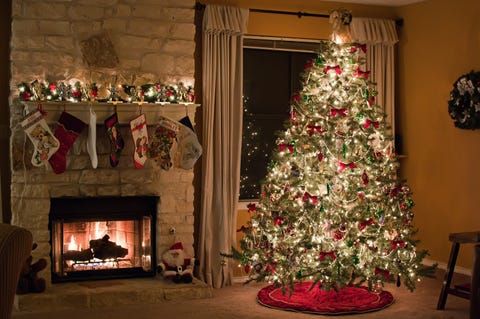 GETTY IMAGES
Christmas Limbo
Just remember to use Christmas related tools.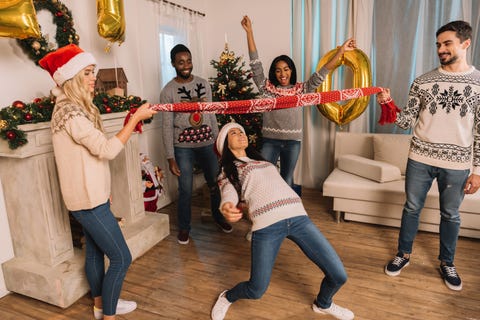 GETTY IMAGES
Hallmark Christmas Movie Drinking Game
Name the Christmas Carol
Even better with award.
Elf on the Shelf
This is Adults-only, so wait after kids go to bed.
White Elephant
Who Am I?
Take a card with a Christmas-related character on it and place the card on your forehead without looking. Then ask each other "yes" or "no" question to find out who you are in the card.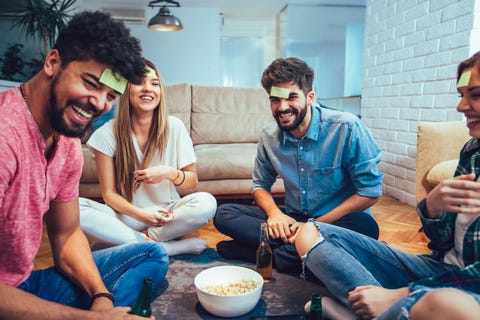 GETTY IMAGES
Jello Shot Christmas Tree
You are not expecting I am going to teach you how to make jello right?
Reference from Tasha Mutag, 15 Best Christmas Games for Adults to Keep the Party Going, 9.12.2019