Home |
Ideas of Wreath DIY for Thanksgiving Party
Ideas of Wreath DIY for Thanksgiving Party
For the second-to-last holiday of 2022, this year's Thanksgiving comes relatively late to previous years as November 28. For students, that means they need to wait longer in time for their Thanksgiving vacation; for shopping lovers, that means their favorite Black Friday is also later than usual. But for party lover and planner, the late Thanksgiving Day means more time to prepare the Thanksgiving Party since they have just land back from Halloween Party.
Have you worried about your budget while planning a party? Have you cost a lot to purchase party staff from store simply because you don't have much time for preparation? Have you ever thought about decorate a party with your handmade crafts? This year's Thanksgiving party is your chance to prove how skillful you are on DIY.
As the holiday of Thanksgiving means thank the blessing of harvest of fall season, a DIY wreath is the best craft to represent the holiday and decorate your beautiful party.
Here are some easy DIY ideas of handmade wreath that will definitely surprise your guests.
Corn Wreath
Just back from a funny trip of corn field? Bring some colorful corn back and make sometime, the corn wreath may be the easiest DIY wreath to make. Also, for a bit more challenge of making, corn husk is another option for wreath.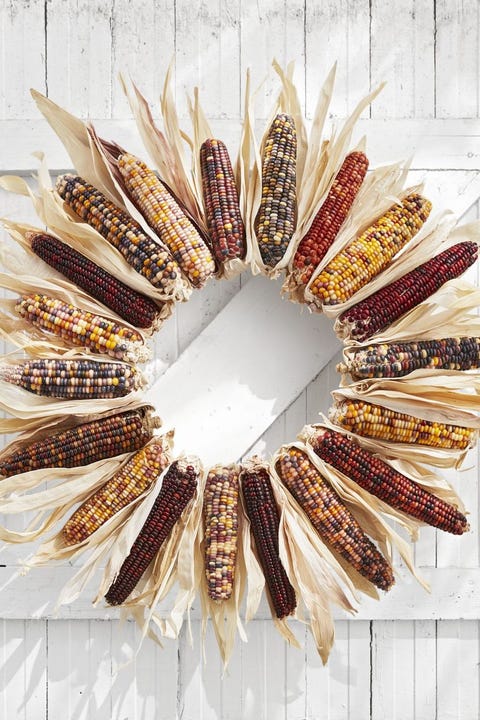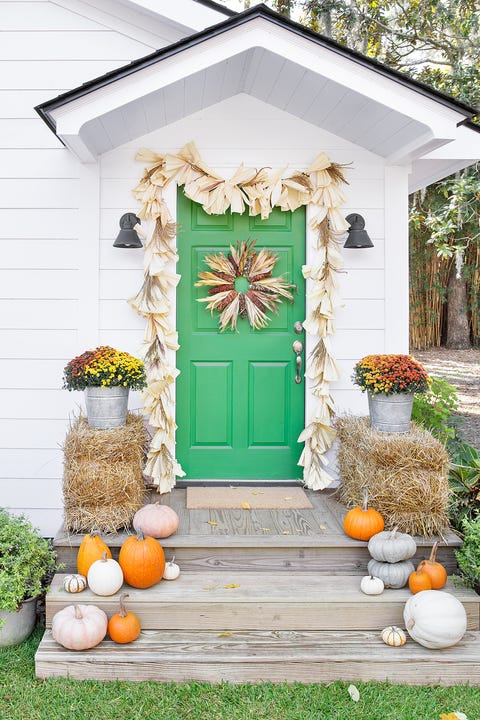 Pine Cone Wreath
Find a pine tree, now is the time where the pine cones fallen on the ground all over the root. Collect some pine cones, glue them together, and you get a  pine cone wreath.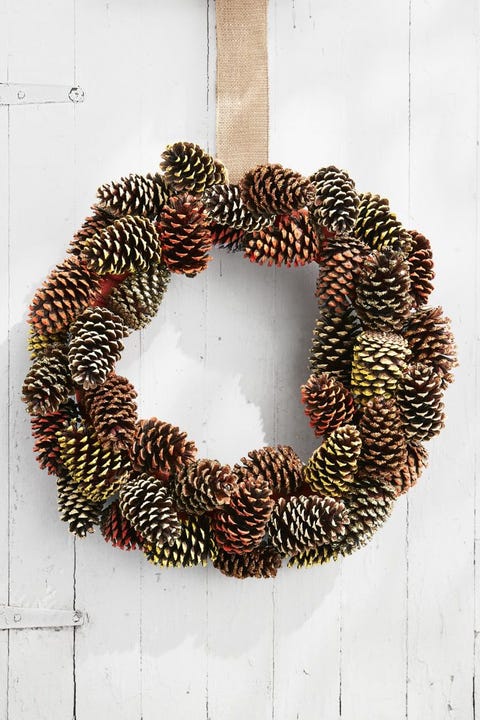 Wheat Horseshoe Wreath
Thinking about harvest, a golden wheat field is the representative. So for the day of harvest, why not use wheat to make a horseshoe wreath?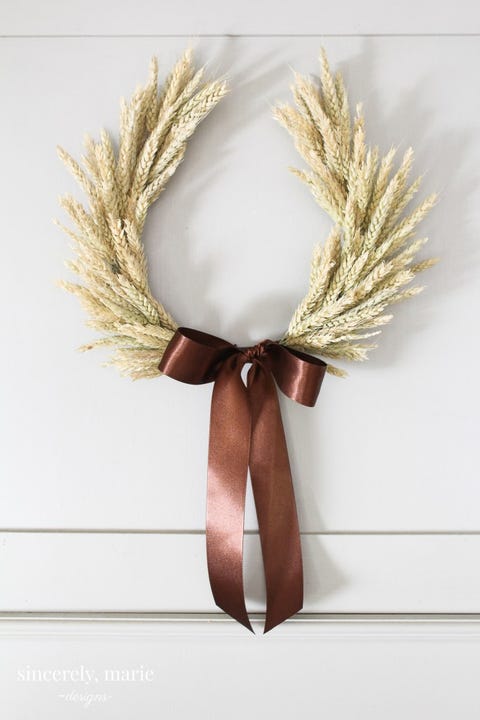 Leaf Wreath
What can represent fall season better than colorful leaf? And it doesn't have to real leaf, such as plaid leaf, metallic magnolia, leaf cookie, or felt leaf is also a good choice of making wreath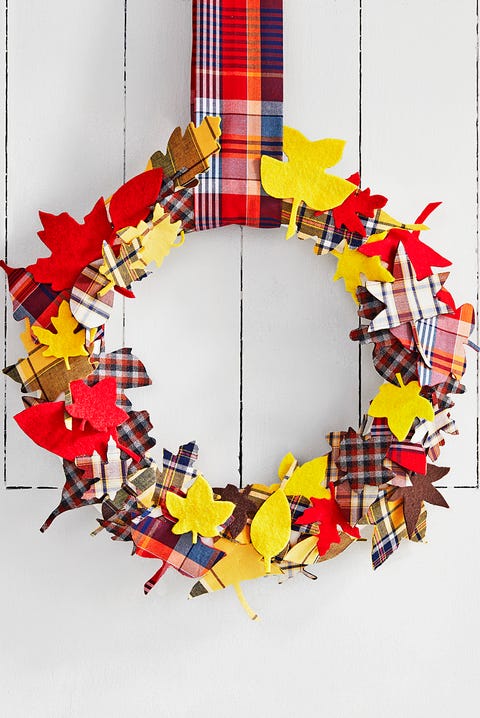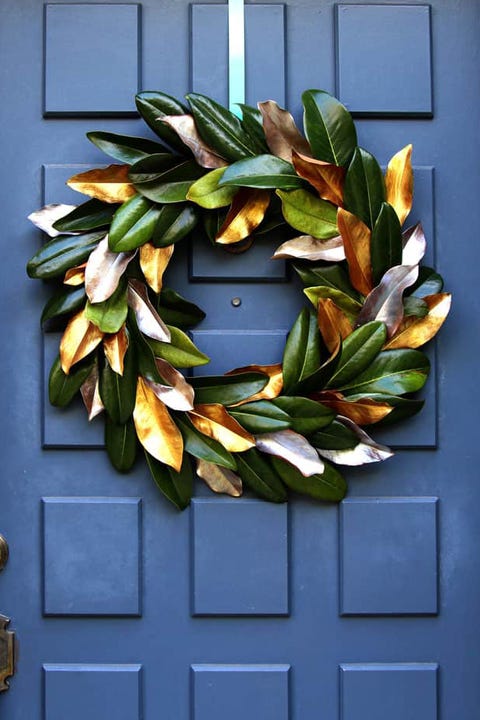 Fruit Wreaths
Make a basket by branch, place some fruits on it, and you get a fruit wreath. But make sure don't put fruits too early, a day before the party is the best time to finish it.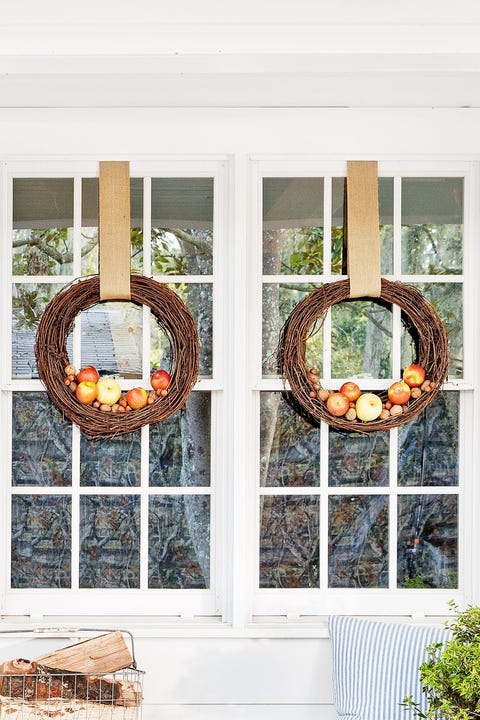 Yarn Wreath
If you are confident with your hand skills, try making a wreath with different colors of yarn.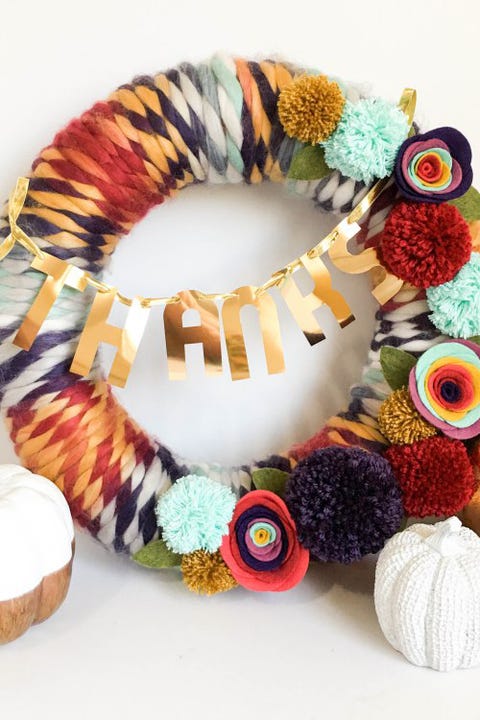 Balloon Wreath
No matter the season or theme, a party can't live without balloon decoration. Make a balloon wreath is just the same as making a balloon garland, and result the same beauty. If you are wondering how to make a balloon garland, check our previous blog " How to make a fancy balloon garland or balloon arch".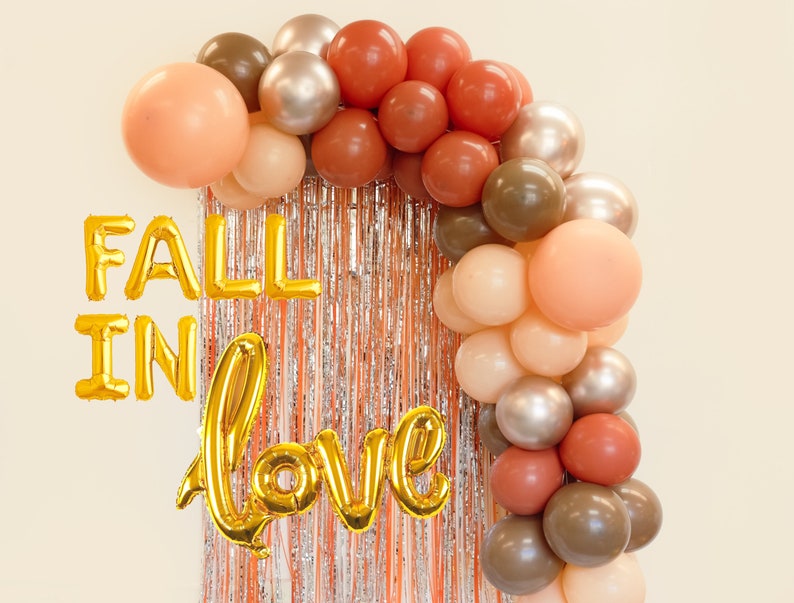 Hydrangea Wreath
Since wreath is originally made by flower, why not this time use hydrangea to make the wreath!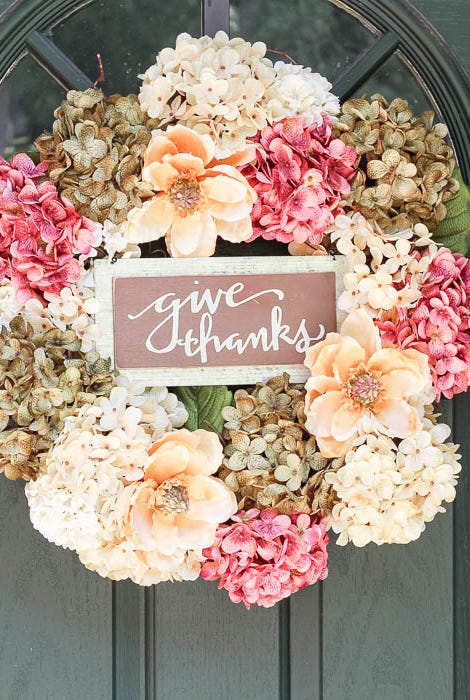 Thanksgiving Party Decoration Ideas: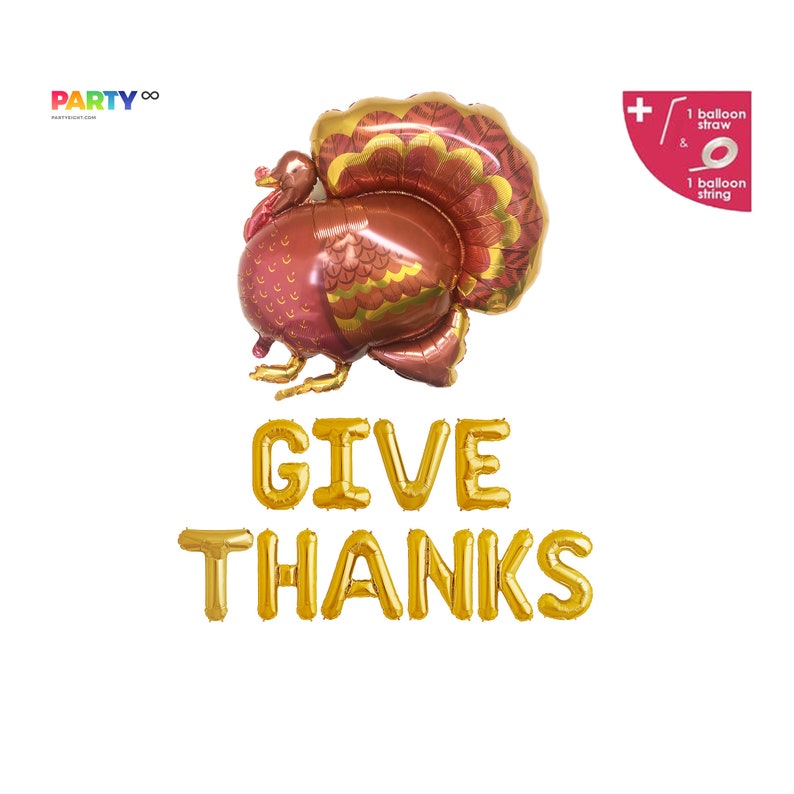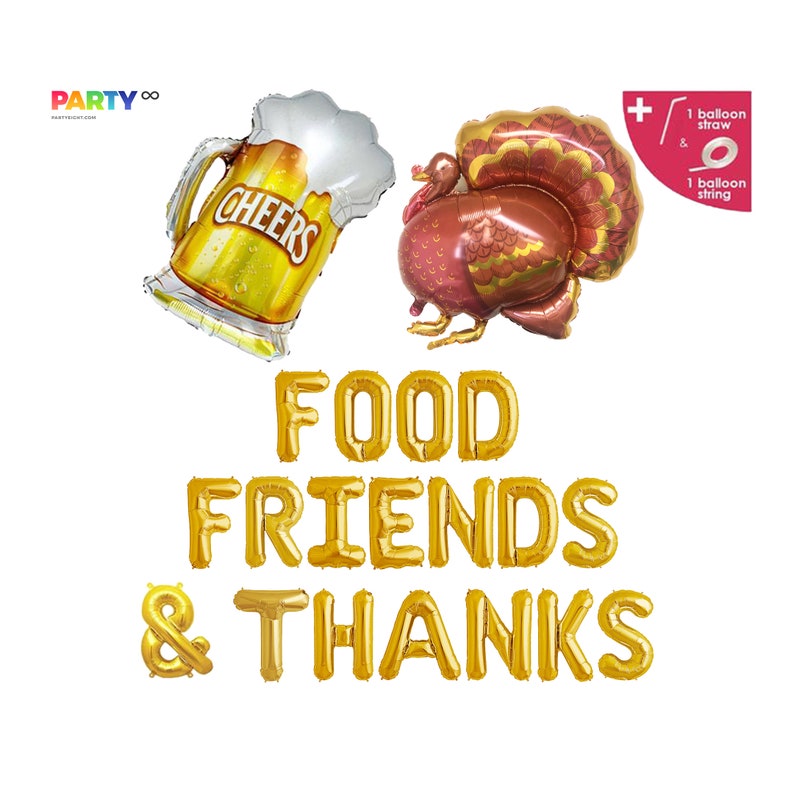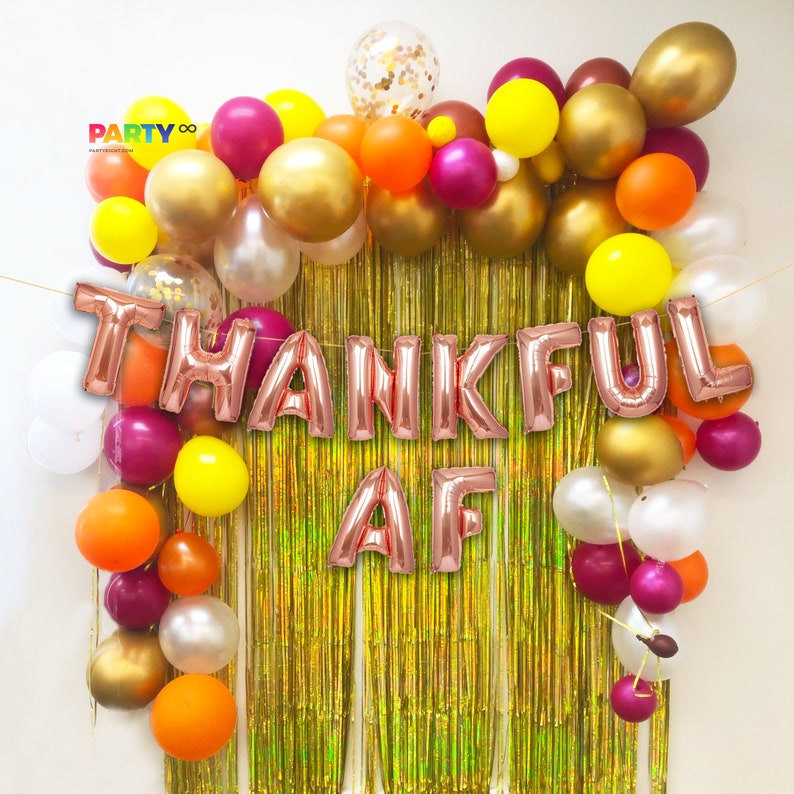 Reference:
(countryliving; Rebekah Lowin & Jessica Leigh Mattern; Sep 18, 2019)