Home |
Trendy and Adorable Christmas Ornaments of 2021 (Gift/Set/Baby/Funny)
Trendy and Adorable Christmas Ornaments of 2021 (Gift/Set/Baby/Funny)
Christmas comes with happiness, care and surprises in everybody's life. It creates one of the memorable get-togethers of the year. The most vital part of any Christmas celebration is to decorate the Xmas tree beautifully. You can choose to replace tinsel, popcorn, garland or tree toppers, but Christmas ornaments always have a place in the decor list. The lovable ornaments will garnish the tree, and they will match the arrangement of any theme of your Christmas parties. The tiny decor will speak your heart out and spread joy to the event. Here are some unique recommendations for Christmas Ornaments of 2021 to make your celebration memorable to all.
Vintage Ornament
The vintage collections are an outstanding option as the value of any decor increases with its age and its classic look. Many people value how long a Christmas tree ornament has been in the family along with its beauty, and if you are one of them, then a Vintage ornament is for you. Moreover, these decors can have sentimental value for your family members and so, buying one is a very responsible job. The antique ornament will add a fun layer to the tree and nostalgia to the celebration. It will also provide essential lessons from history to the young ones in the family. You can choose vintage locomotives, cameras and glass ornaments for a unique appearance.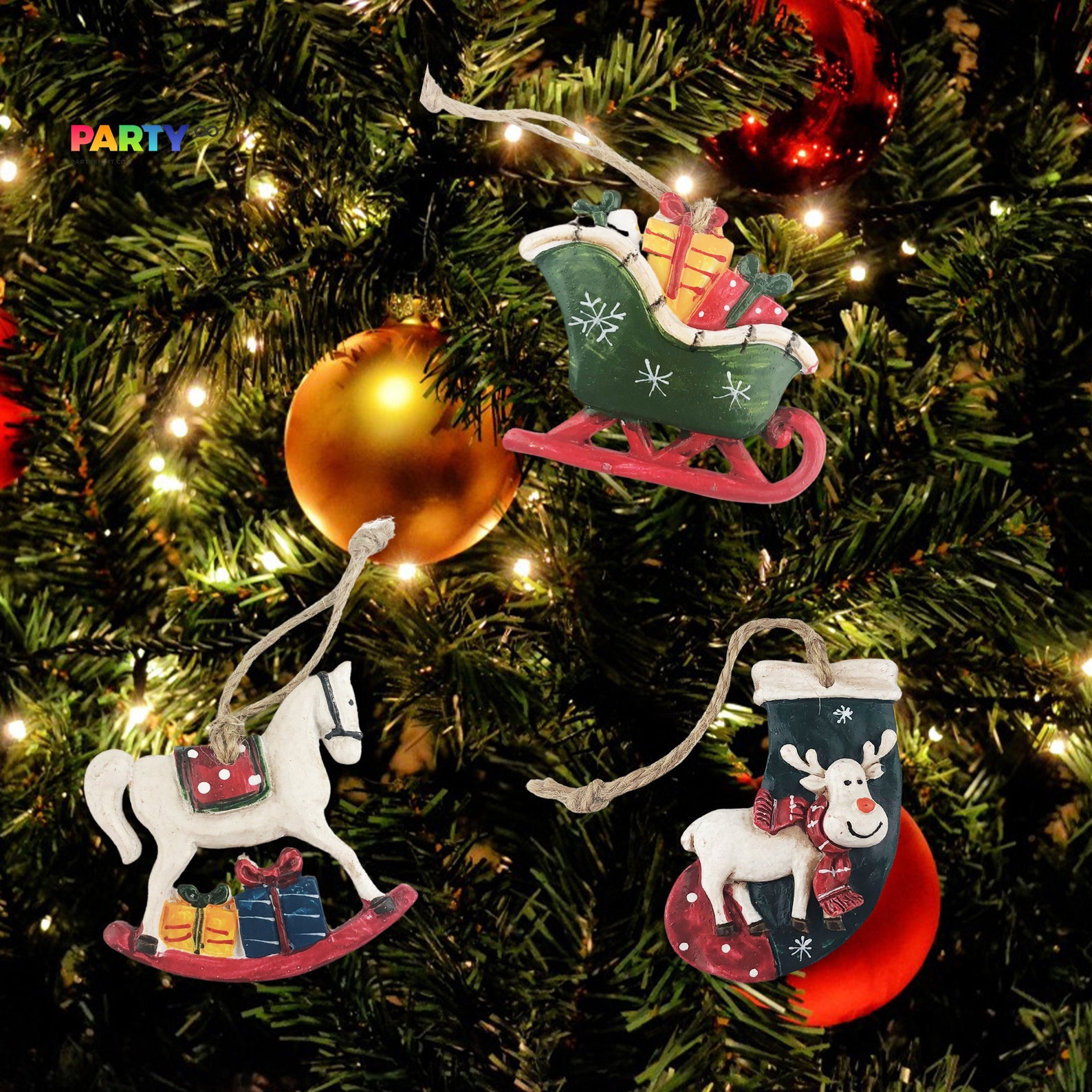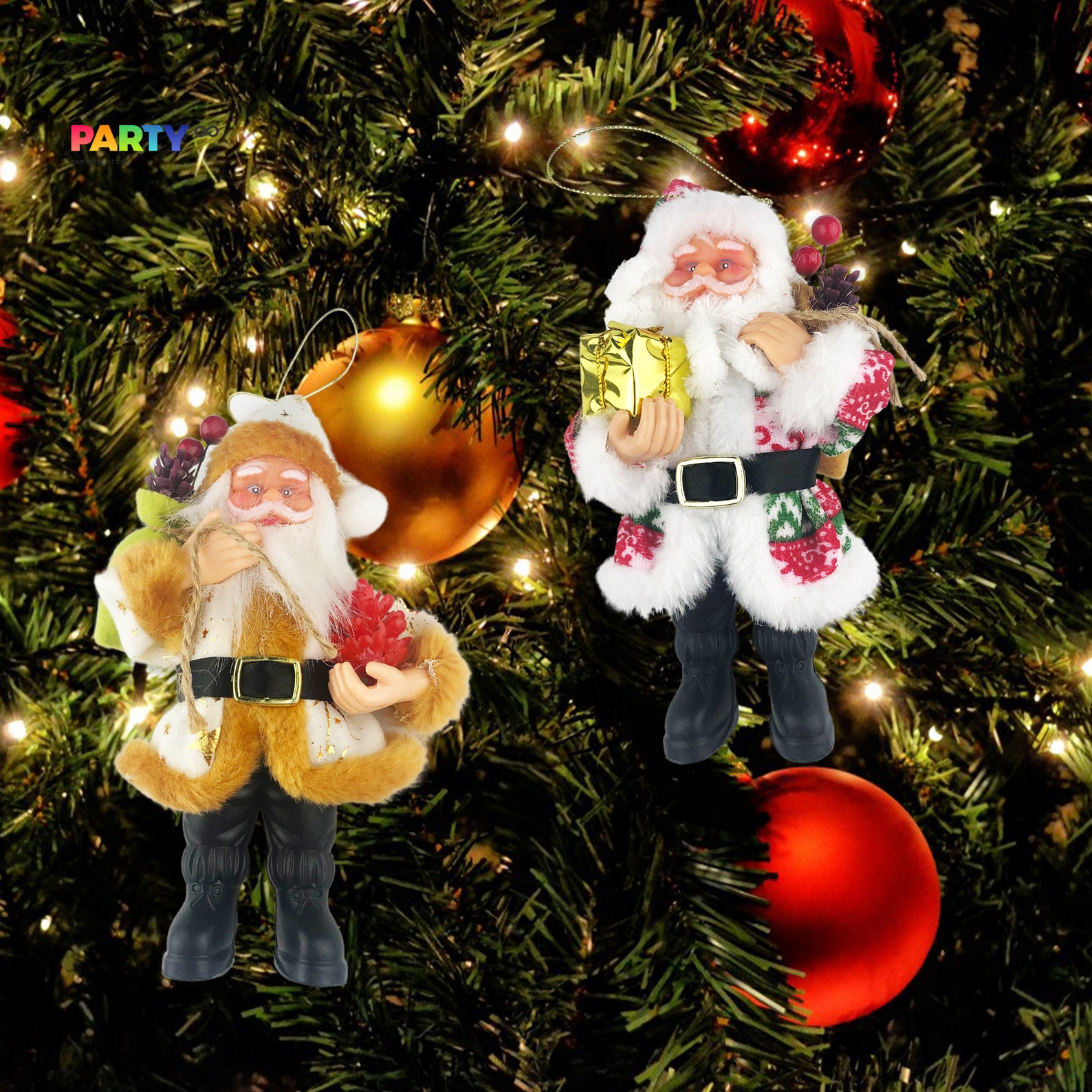 Funny Ornament
Christmas Trees are usually garnished with classic balls, traditional ornaments and childhood memories, but at least one funny ornament should be included as decor. The merry ornament will become a conversation starter as soon as it is spotted under the lights. The humorous decor will speak out about your holiday spirit. Your hilarious Christmas tree ornaments will create an unforgettable treat for the eyes of all your loved ones. You can also choose a funny couple of ornaments and complete the tree with unique humorous images. Moreover, you can get accessories with comic images that lighten the stressful environment of the Covid'19 pandemic.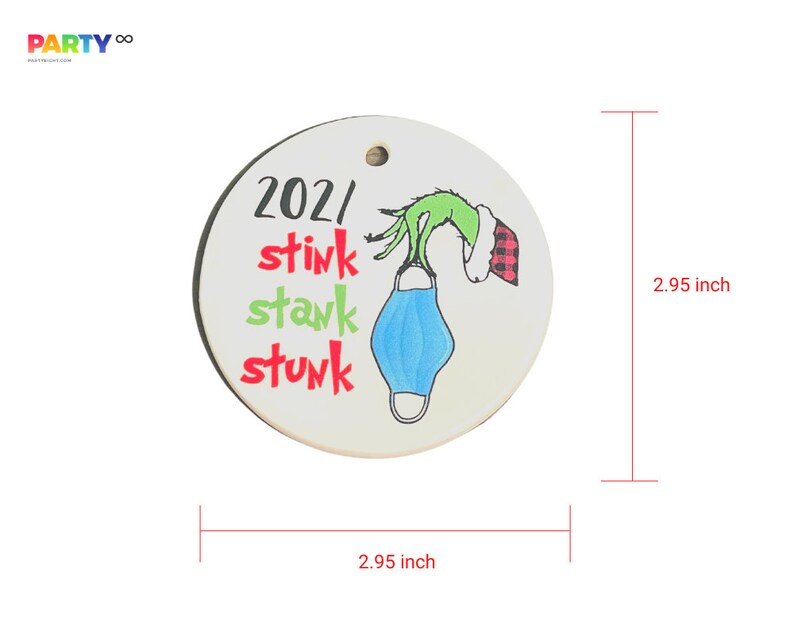 Ornament Set
Is it hard for you to select an ornament? Then you need to buy an ornament set that includes all types of ornaments such as vintage, dog, couple, funny, blue and more. These Christmas Tree decor will make your day enjoyable and memorable to all the guests. You can choose the colour and the theme of your party and get the ornaments that suit your requirement. It is a perfect decorum as it gives all sorts of ornaments with various structures and messages.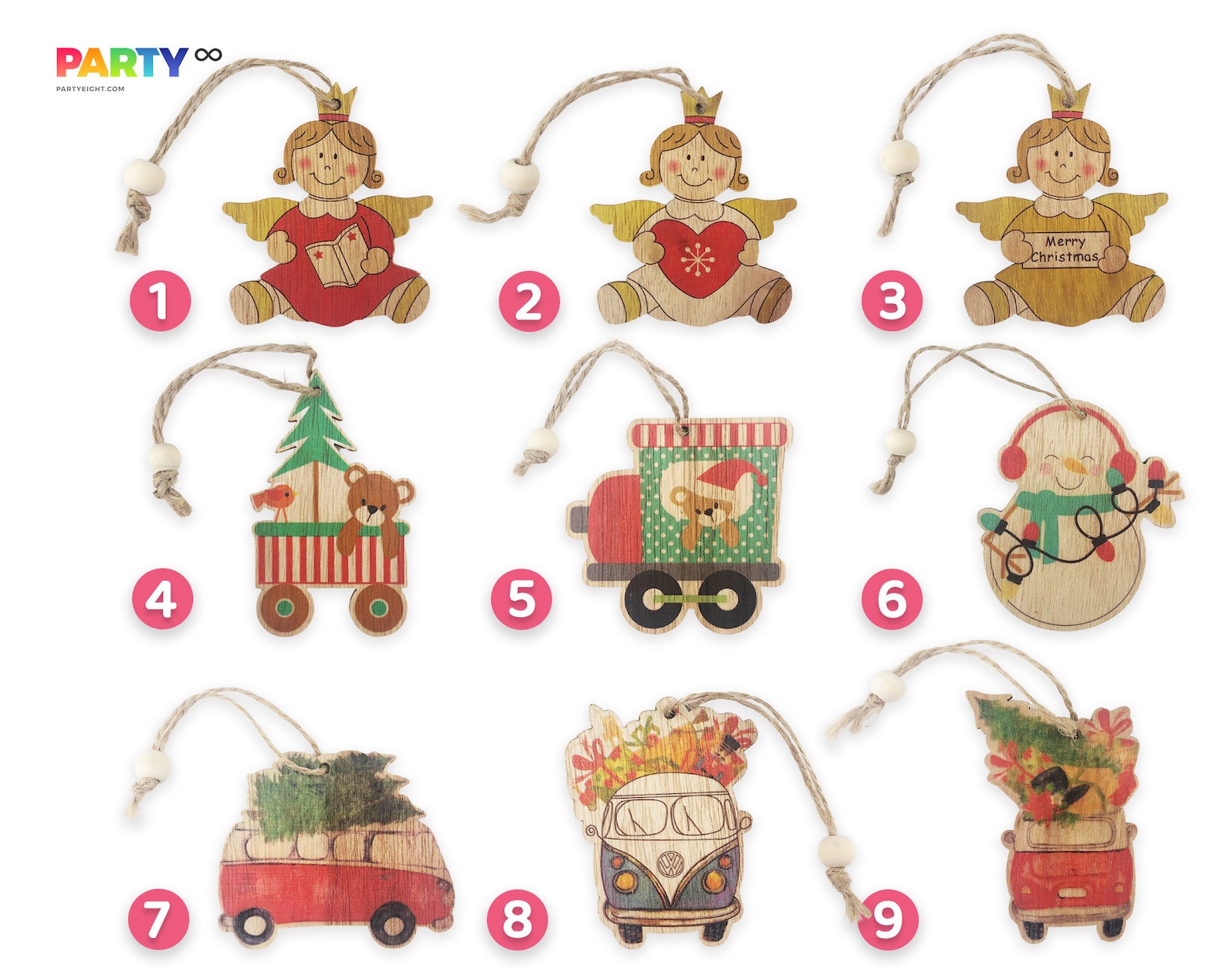 Personalized Christmas Ornament
The custom made gifts and decors always have a special place in everybody's life. The specially made Christmas ornaments will be the best gift to honour your close ones. You can choose to make the ornaments with photos, miniatures, hobbies and more according to the liking of your family and friend. The individualized ornaments can be made according to your imagination, and they will be a unique and distinct ornament for any Christmas tree. The beautiful accessory can be created with names that will make the decoration special. Moreover, you can personalize the garnish representing any stage of life or vital incident that has taken place. You can showcase your love and the special place the person holds in your life using these lovely ornaments.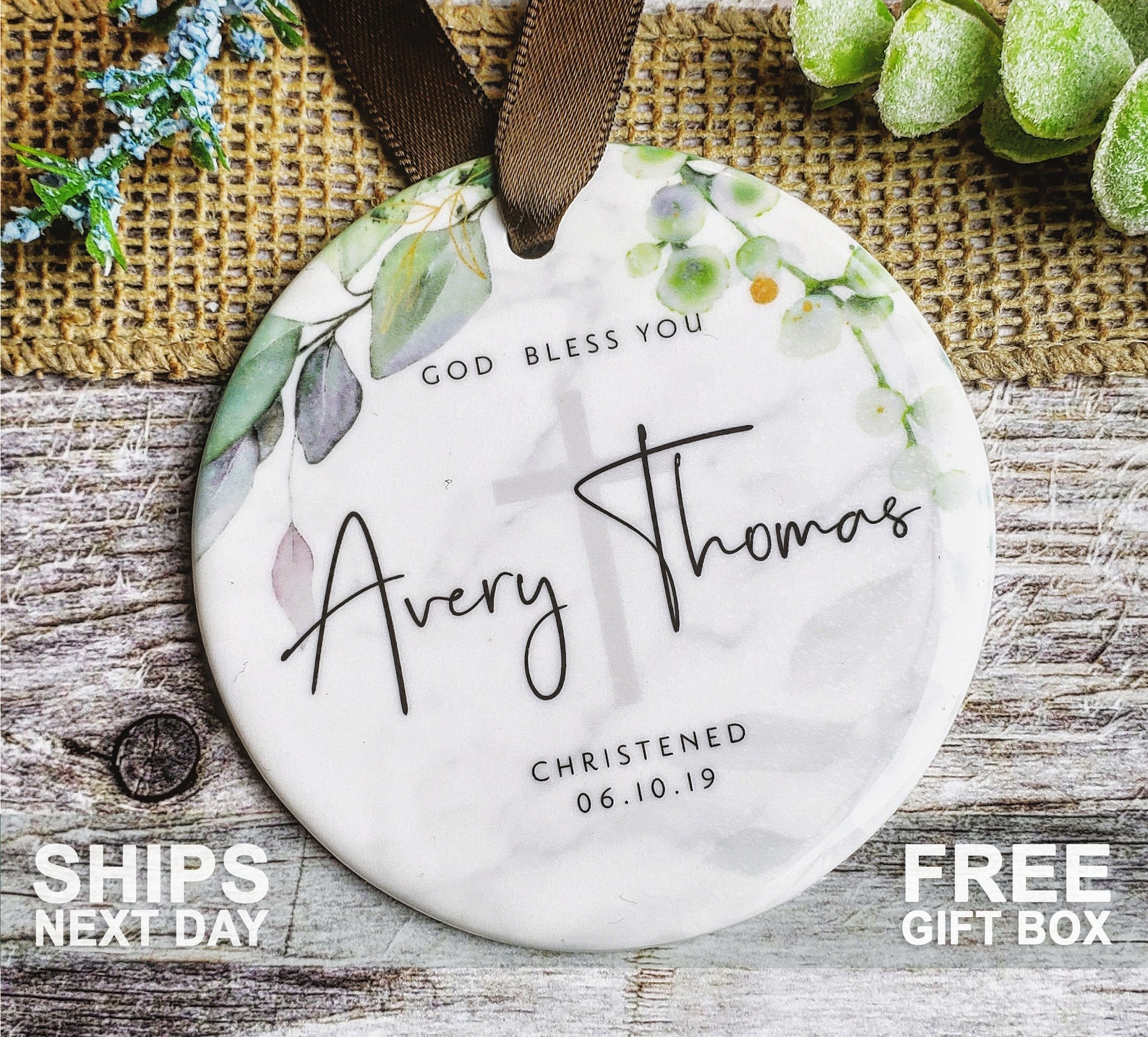 Newlywed Ornament
Newly married ornaments are always a lovely and heartfelt gift to your loved ones for Christmas. The thoughtful decor can be the best way to celebrate the recently wedded couples and a blessing for the upcoming years of togetherness. It will be a special present for your partner to showcase your love to your special one.  Spread warmth and happiness with these adorable ornaments.
Newly Engaged Ornament
Have you engaged with your love in 2021 and are looking for an adorable decoration ornament to celebrate the first Christmas after engagement? Then it's the best way to make your partner feel special on Christmas with the newly engaged ornament. Ornaments. You can even gift the beautiful garnish to your friends who have recently exchanged engagement rings with each other. The Xmas Tree decor will showcase the love of the partners for each other and their happiness for getting married soon.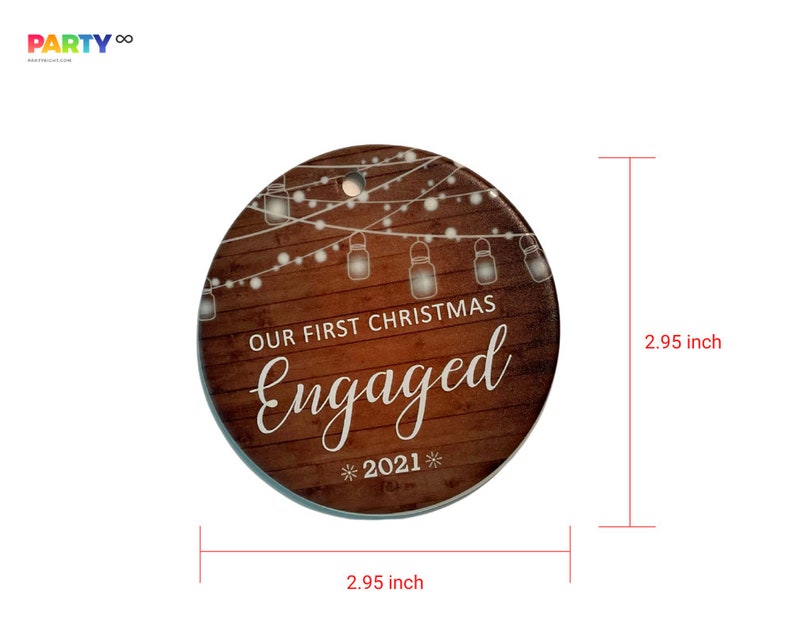 Baby Print Ornament
The best idea to celebrate the first Christmas for your child is to get the hand and leg prints on the ornaments to decorate the Xmas tree. You can purchase the personalized imprint ornament that has all the DIY tools you need. Get a tool kit that includes air-dry clay, frames, working mat, rolling pin, alphabet stamp, paint, satin ribbon and strings. After taking the hand and leg impression, you can decorate the ornament and create a memorable first Christmas decor.
Wooden Ornament
Nothing can match the homemade decor as it has your love and creativity.  The ornament decoration can be enjoyed by painting and decorate wooden slices with your family.  After purchasing the wooden cutouts,  you can design them according to your requirement. The first thing to do is to choose the image, colour, ribbons, strings and other items required for the decoration of the ornament and then make your imagination come to life. The Christmas celebration will be full of joy with DIY ornaments, and the wooden cutout will give it an elegant finishing. Moreover, you can present them to friends and family as a token of love from your side.
Religious Ornament 
The main reason for the Christmas celebration is the birth of Christ and the faith of Christianity. So, the Xmas tree is incomplete without including a religious ornament in it. You can purchase ornaments with images of churches, Easter, Holy Family, Heavenly Angels, and more to have a religious symbol on your tree. You are planning to give thoughtful Christmas gifts to your loved ones, then the religious ornament is the best option as it will give joy and the blessing of God to all. The designer ornaments will be a beautiful decor for your tree and spread faith in your house.
Adorable Dog Ornament
The four-pawed friend holds a special place in your life as it always stands by your side, and even during the Christmas decoration, it tries its best to help you. So, you can choose to have dog ornaments. You can buy one with your doggy's name or photo on the decor to celebrate its importance in your life. You can put it up every year and remember how long your buddy has been with you. There are also options available to make miniature ornaments to have a memorial ornament. Moreover, you can opt for purchasing readymade dog ornaments for your Christmas tree.  It is the best way to make your lovely pet a part of your tree for a lifetime.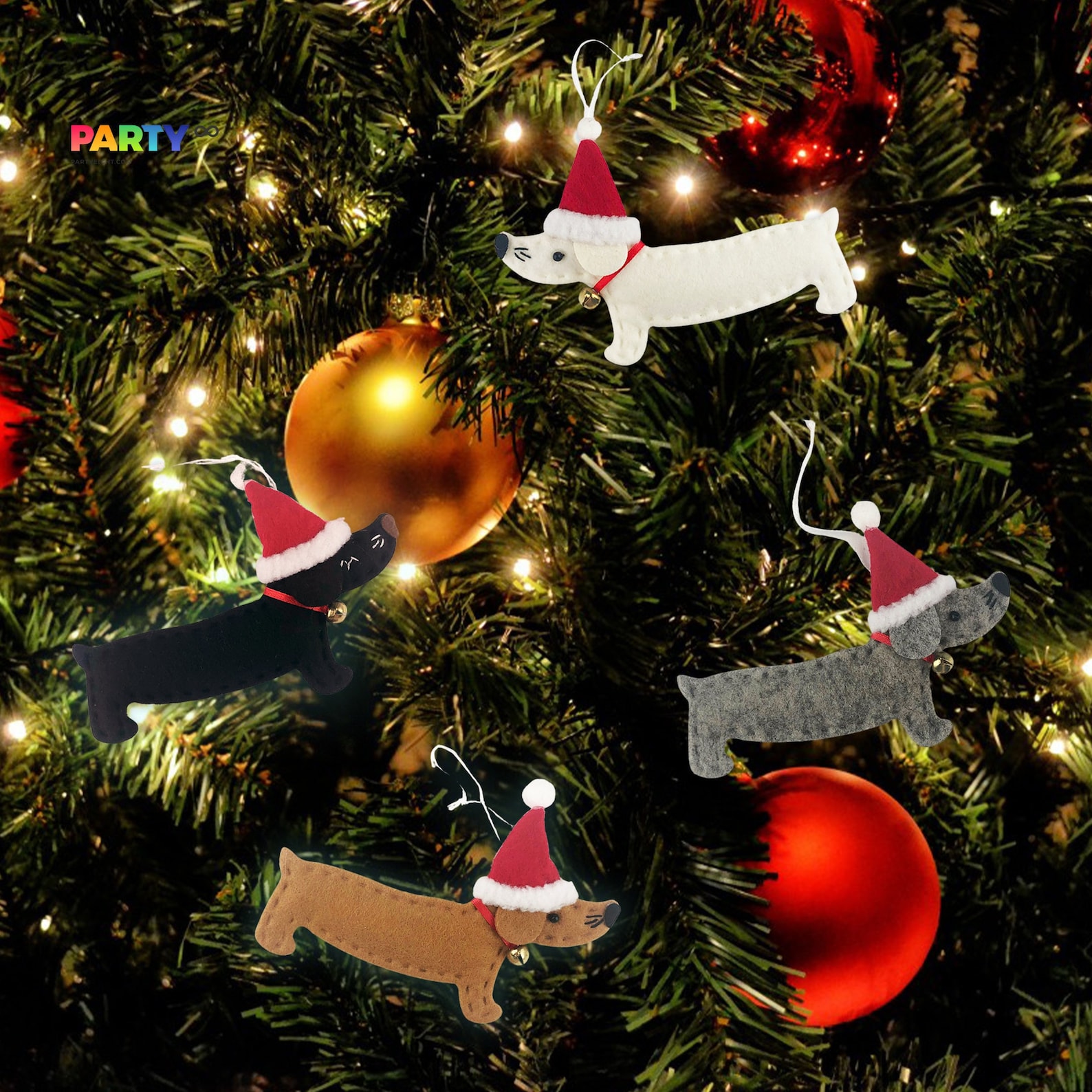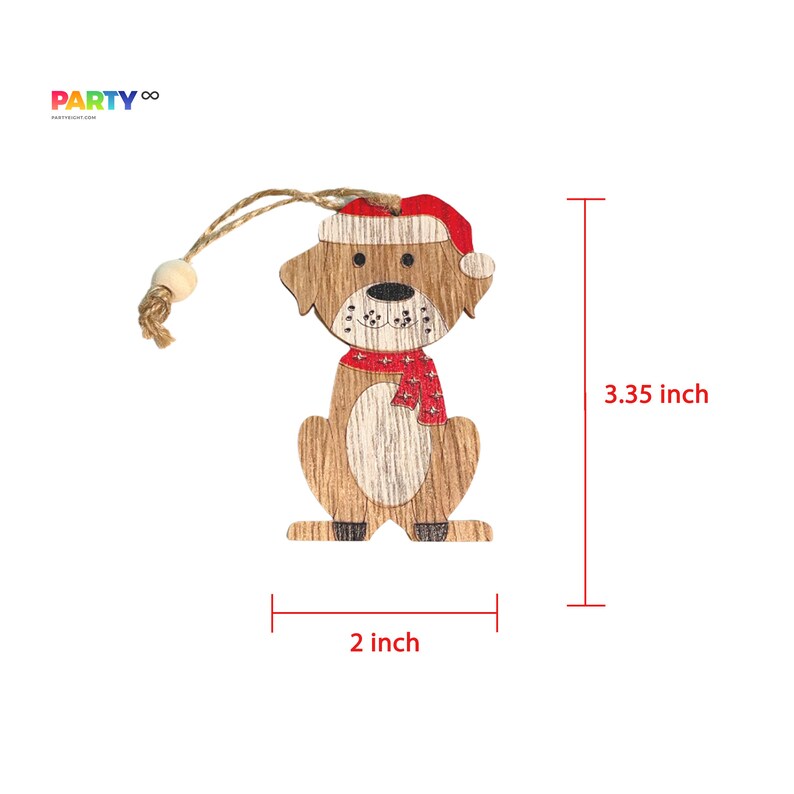 Blue Theme Ornament
Are you planning to decorate the tree with a particular colour? Then you can opt for the colour blue as it symbolises harmony and confidence. What can be better than the harmony theme for any celebration! The shades of blue colour will be the best way of expressing harmony to your loved one. You can decorate the tree with blue ornaments that have beautiful designs and messages on them. The colour will give a delightful look to your tree and make your party memorable. You can even combine the colour white or grey with blue instead of sticking to a colour.