Home |
Unique ideas for LGBTQ Pride Month Party decoration
Unique ideas for LGBTQ Pride Month Party decoration
Pride month is celebrated with vibrant colours and different shades of Love. This beautiful month acknowledges freedom, uniqueness, life, choices and diversities. The festive season has a lot to offer and teach to the world. So, it's the time when everyone can stand up with the LGBTQ community in fighting against inequality. Let's throw a magnificent party and make your home rainbow ready during Pride month.
Decoration Ideas for Grand Party
Before hosting a party, it's always essential to make your house ready in the best way for the fun event. Mark a date on the calendar, send an invitation to your loved ones, get the menu ready and start the decorations that are as high spirited as the LGBTQ community. Let's go through some superb decoration ideas for the most-awaited Pride Month Party and make it memorable for all the guests.
Rainbow Balloons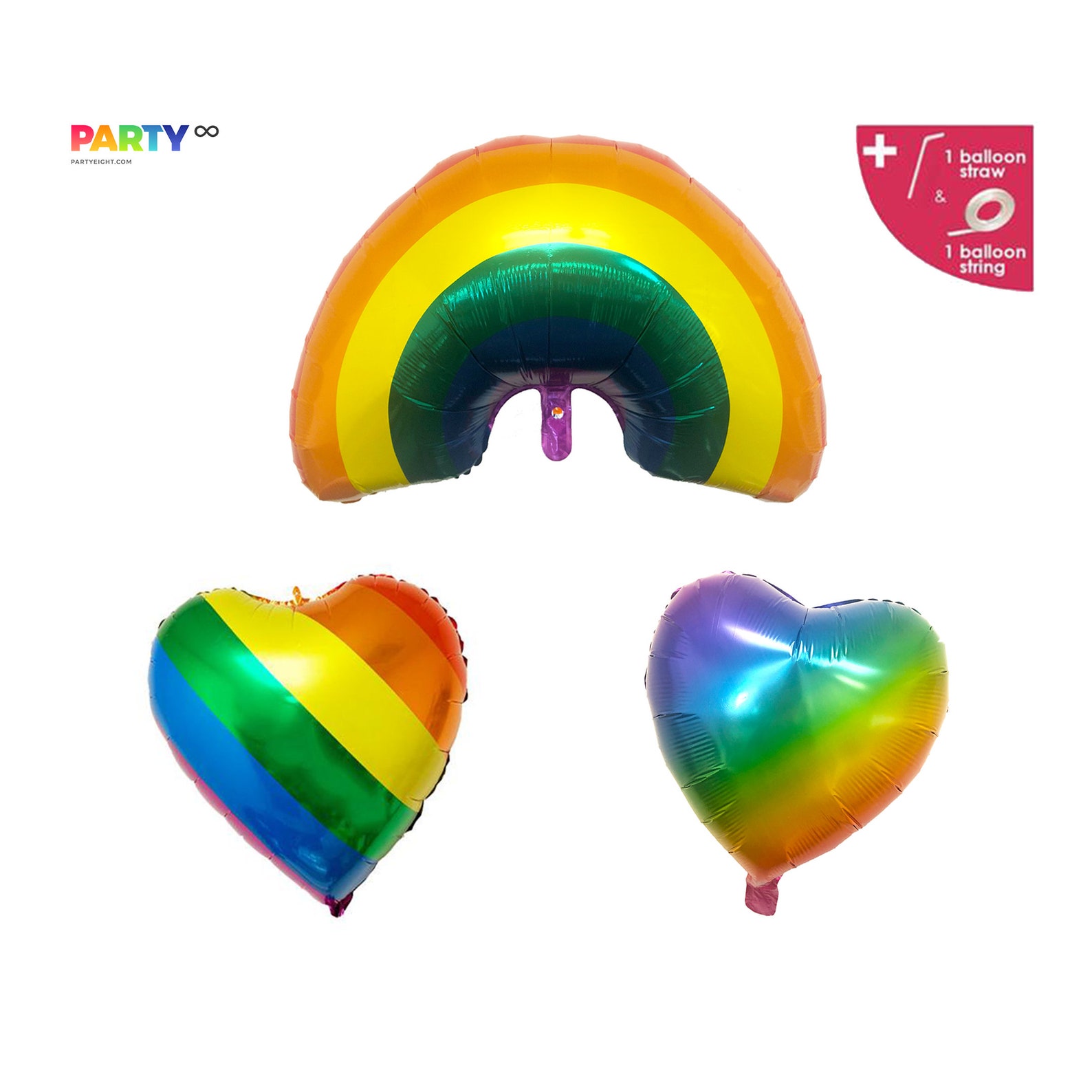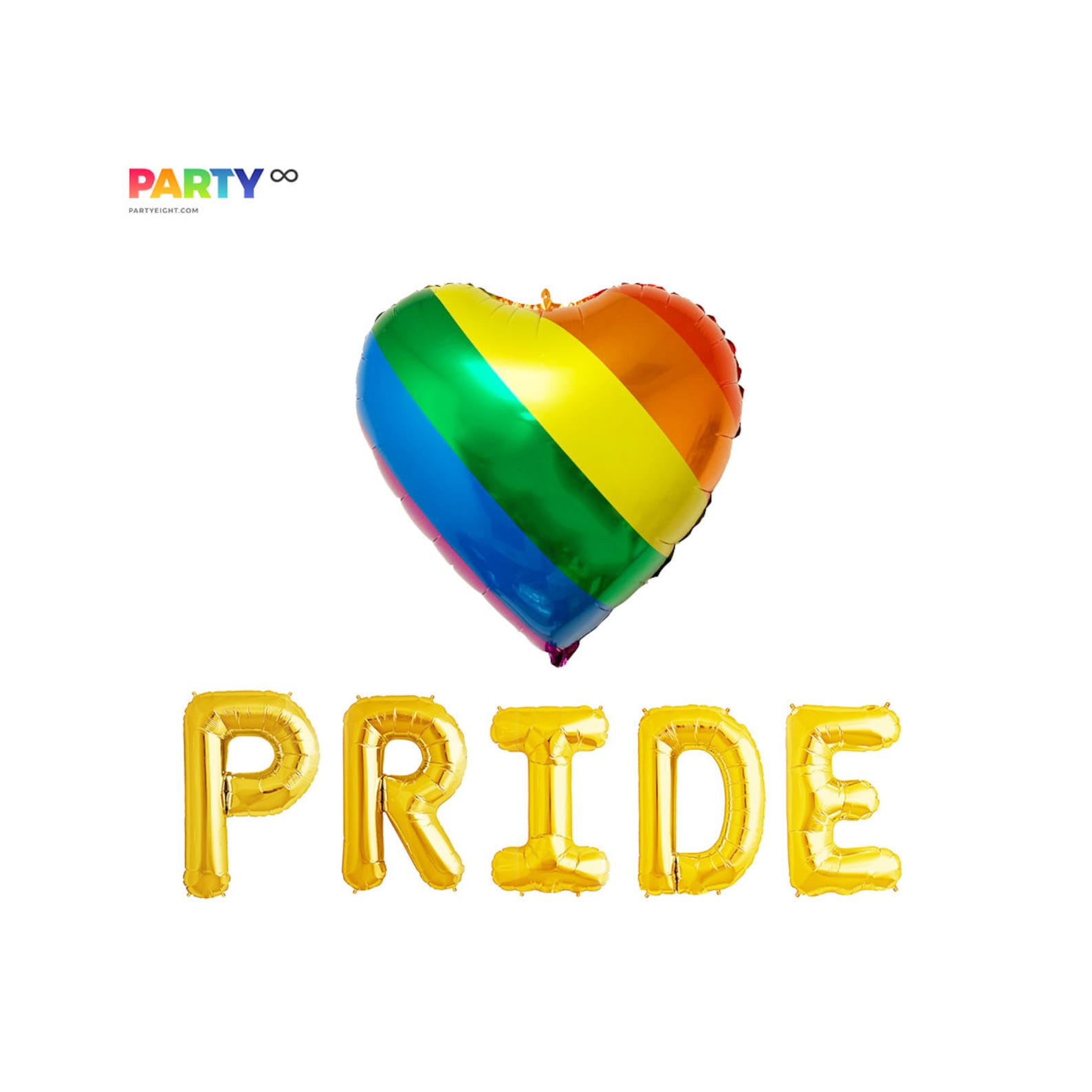 Decorations are incomplete without garnishing the house with balloons. They can be stuck on the walls with banners, or you can leave them floating on the ground, and still, it will add beauty to the event. You can buy balloons of all the rainbow colors and then tie them in bunches or several rainbow balloons to decorate your walls. The beautiful rainbow balloons and one's with messages will look adorable and will define pride, definitely.
Pride Duvet Cover Set
If you are organising a party at home, you need to add the event's colour to each and every room of your house. The rainbow-coloured duvet will make the bedrooms a part of the gathering. The duvets can also be bought with several messages and patterns to glorify your day. Moreover, it will give life and colour to your room.
Pride Flag
The entrance of your home or event location should always look delightful and impressive. When you are organising a day event, you always want to please the eyes of your guests. You can get Pride flags for decorating your surroundings. The rainbow-coloured flag not only makes your residence beautiful but will also symbolise the Pride month party.
Pride Curtain
Curtains are considered delightful home decor and will be an evergreen part of every home. Doors and windows of your house can be given the pride month's colour with a rainbow curtain. You can use these curtains in your living room, kitchen and bedroom. The seven colours of the curtain will define the pride month and the diversity of the community. Moreover, you can also let a beautiful rainbow bathroom shower curtain for the day.
Wall Hanging
A party without decorating the walls is incomplete. The wall hanging and door hanging is a piece of art that beautifies your wall and also has the power to spread the message effectively. The unique pride wall hanging will catch the attention of your guests and please their eyes. You can string up these spectacular decorative pieces on the walls of the living room and party halls. Moreover, these pride wall hangings will act as a photography spot for all the camera lovers.
DIY Decoration Ideas
Handmade decoratives have beauty in themselves. Get a scissor and some DIY materials to make various easy and attractive embellishments. It just requires some time and determination to bring vibrant colours into the house with things made with your hand.
Pride Button Pins
The party can be more fun if you can add a badge, button pin or colour code for your friends to feel more involved. You can customise button pins and handover them to the guest at the
entrance or the day before. Thing if these button pins are handmade, then you will be appreciated for your efforts.
1. Snap-in button casing
2. Photograph
Steps to Follow:
Choose an image or pattern for the Pride month Party.

Print out photos in the required shape, sizes and quantity.

Open the Snap-in button casing and put the picture in it, and close it.

Similarly, follow the above step for all Snap-in button casings.
Now, your button pins are ready to hand over to your guests.
Rainbow Jar Candle
Candles have enlightened the homes with their radiance. You could bring a twist to the candle by making it yourself. It is easy to make and will also look pretty on the centre table or around the house. Let's know the necessary materials and how to make rainbow jar candles.
Requirements:
Glass Jar or Container of any shape
Granulated Wax in violet, indigo, blue, green, yellow, orange and red colours.
Freestanding Candlewick
Scissor
Ruler
Steps to Follow:
Choose the jar in which you want to make the candle.

Get a freestanding candlewick whose height is longer than the container, or cut it to the

required length.
Then place the candlewick in the centre of the jar.
Now pour each granulated wax one by one covering the base.
Keep in mind to maintain the proportion of each granule in exact quantity with the help of a ruler.
Your rainbow candle is ready to be part of the decoration.
Rainbow Balloon Arch
Requirements:
Balloons
Scissors
Electric Balloon Inflator
Balloon Ribbons

Balloon Tool Kit (Balloon Pump, Balloon Chain, Balloon String, Glue Dot, and Balloon

Tying Tool)
Steps to Follow:
Picking out different colors and consider adding patterned balloons to your design!
Inflate balloons and have two balloons tied together to create a pair.
Put two pairs of balloons together and twist the balloons to lock them in.
Take off your balloon ribbon (you could also use a fishing line if you have one).

Tie the ribbon around the first layer of the balloon column just to tighten it. Do the same

thing for the rest of the balloon quat and have them tied up.
Make two white balloon quads on each side as the cloud base.
Your rainbow balloon arch is ready for selfies!
For a detailed tutorial, have a look at this video:
Decorative Foods
Food is an essential part of human life, and without it, a party cannot be planned. Being a host, you have the responsibility of serving tasty dishes to the guest and so, making the correct choice is essential. Let's have a quick look through some delicious food items that you can include in your Pride Month Party.
Rainbow Cake
Photo Credit: pixabay
Every celebration requires a special cake to speak about the event. Similarly, a seven-layered rainbow cake with candies and sprinkles will be a treat for your friends. You can give shape or design a cake that defines pride and makes your party memorable.
Sweet and Sour Lollipop
Kids and adults have equal liking towards lollipops, and it is a never-ending bond. So, your guest will be fond of the sweet and sour taste of the lollipop. Moreover, they will be able to enjoy the party to its fullest even while having the delicacy. Thus, this delicious treat must be a part of your food list for the fun day without any second thought.
Colourful Shots
To have a fun party, you need to have some exciting beverages. You will be serving the juices, soft drinks and liquors at the function to your guest. But what if you get a chance to give something unique with other beverages? Of course, it will be fun. The idea is to distribute colourful shots and if this drink is served in the vibrant colours of the rainbow. Moreover, you can challenge your friends to participate in the rainbow shots competition and see who completes the maximum number of sets.
Sprinkle Cookies
Cookies are an evergreen and must-have food item of an event. For the Pride Month party, you can bake delicious cookies with sprinkles on the top. Each bite of these colourful cookies will be a celebratory rainbow of the occasion.