Home |
12 Unique But Simple Christmas Decorating Ideas
12 Unique But Simple Christmas Decorating Ideas
Are you looking for some different Christmas decorating ideas? Want to try out something new to decorate for Christmas? I've picked out 12 Unique But Simple Christmas Decorating Ideas, I know I'll be trying a few of these out myself!
#1. Stocking Ladder
Isn't this a nice idea? Make a Stocking Ladder using a ladder with fairy lights and red berries wrapped around the rungs and a hook for each stocking to hang.
There are also great ideas to decorate your house, especially for your window! Let's meet this fabulous "Merry Christmas Wall Decor/ Window dressing". Kids will love it, and it'll be a perfect backdrop when you shooting family photos/videos for your Christmas. 
( Click here to shop decor of the picture )
#3. Colander Centerpiece
Wow! This would make a great talking point. This Christmas decorating idea uses a metal colander with fairy lights, pine cones and touches of red for a lovely Christmas feature. It could brighten up a dark corner too.
#4. Wall Tree of Lights
I'm a sucker for fairy lights so I think this tree on a wall made of lights from A Merry Mishap is a lovely idea, I'll definitely be giving it a go.
Image courtesy of A Merry Mishap 
You might also enjoy reading 20 Homemade Christmas Decorations the Kids can Make
#6. Christmas Theme Balloons Decorations  
Whether original garland, balloon banner, or a Santa balloon all make inlight the Christmas Party!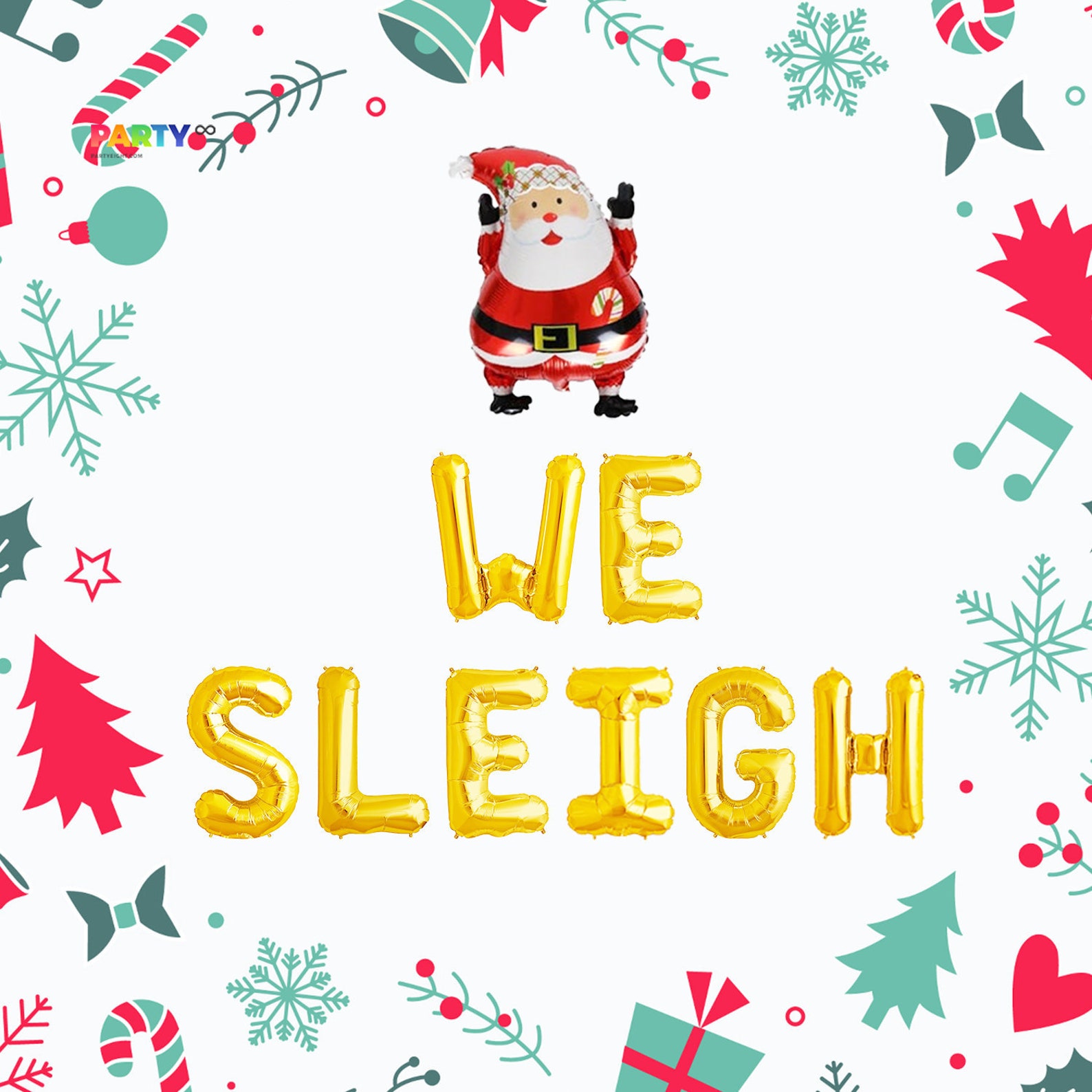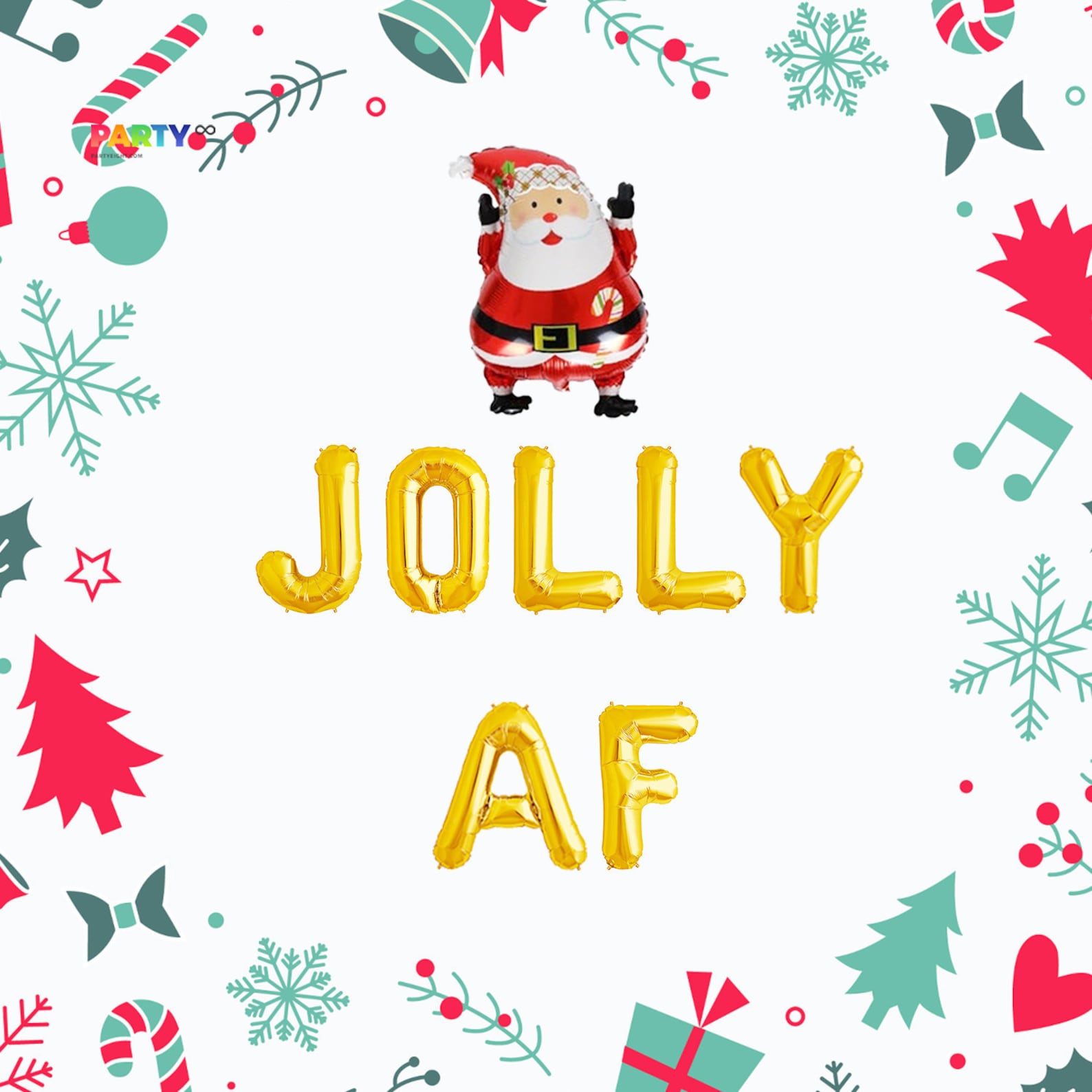 #6. Christmas Bunting
What I love about this Christmas bunting idea from Bo Bedre is three things – firstly, its simplicity using a ribbon or string with a variety of cute Christmas decorations and baubles dangling down. Secondly it's a great way to decorate a kitchen window. Thirdly it's totally tailored to you and your family as you can choose what to put on it.
Image courtesy of Bo Bedre
#7. White Tree
Isn't this such a simple but stunning Christmas decoration idea from BHG? Just take a vase, some bare twigs or simple tree branches and hang white baubles for a gorgeous mini tree.
Image courtesy of BHG.com
#8. 3D Snowflake Decoration
Get the kids to help make this gorgeous paper snowflake decoration. Full instructions and materials here.
#9. Colorful Pom Pom Tree
I just love this Christmas tree for a wall made out of different colored pom-poms. You could either buy them or spend an afternoon crafting with the kids and making your own.
#10. Pine Cone Vases
This decoration idea for Christmas is so simple – glass vases with pine cones and fairy lights tucked in. In fact it could almost stay as a whole year round decoration too.
#11. Christmas Santa Topiary
I just love, love, love this Christmas decorating idea from DIY Candy. They've put 3 cute dotted Santa hats with square glass vases crammed with stripey candy canes. It would make a real talking point for your table or mantelpiece.
Image courtesy of DIY Candy
#12. Christmas Jug Decoration
I think this idea from Back Porch Musings is gorgeous especially for your Christmas dining table. It's just a simple white jug but dressed perfectly with some white baby's breath with red berries and a lovely ribbon bow on the handle. So stylish!
Image courtesy of Back Porch Musings
Now Entering Feast Mode......🦃🎅
Enjoy 20% off any purchase of Thanksgiving&Christmas Decoration Collection! 🎈🎉🎁
SHOP NOW 👉 https://www.etsy.com/shop/PartyEight?section_id=27374816