Home |
Graduation party decorations ideas 2021
Graduation party decorations ideas 2021
Graduating is one of the most exciting milestones in your life. When it comes to such an accomplishment, throwing a party to celebrate with all your loved ones is a no-brainer. Party planning can get stressful, but with the right game plan and a little bit of organization, you can throw together a fun event that will be remembered for a long time. Whether you are throwing your own party, or an event for your child or sibling, here are some creative ways to throw a flawless graduation party.
Invitations

Whether you intend to have a large gathering or a small event with your closest loved ones, invitations are a great way to communicate with your guests and get them ready for the party. As a host, you would ideally send these out early so that your guests can prepare themselves accordingly for your event. When it comes to choosing the right invitations and with so many designs available, the best strategy is to pick a design that's going to reflect your event.
If you're aiming for something more formal, perhaps you are renting out an event hall, having an elaborate yet elegant design will convey the mood and dress code to your guests.
Another great way to celebrate your graduation is by throwing a casual barbeque party in your house. Just because you're having a grad party, does not mean you can't have a theme either. Consider having a beach-themed party or maybe even a brunch party as part of your graduation celebration. Your invitations can reflect this and include the dress code.
Decorations
Set the mood for a fun day with the right decorations. Not only will this create an exciting atmosphere for your guests, but decorations are also a great photo op! Set the stage for your event by strategically placing a table by the entrance, which can be decorated with balloons and streamers. This is a great way to greet all your guests and serves as a place for them to drop off gifts. A guestbook is a nice touch for guests to leave well wishes and notes for the grad as they embark on their next journey in life.
Balloons are a classic party decoration. They are inexpensive but can really liven up the room by adding height and pops of color to go with the theme of the party. Bigger balloon arrangements can also be used as a background for guests to take pictures in front of to commemorate the event. Setting up a Polaroid camera in front of these decorations is a fun and accessible way to create your photo booth without breaking the bank.
If you're looking for something that screams graduation, go with a balloon arrangement that reflects the theme of the party. Here are some graduation themed balloons that will look great at your venue: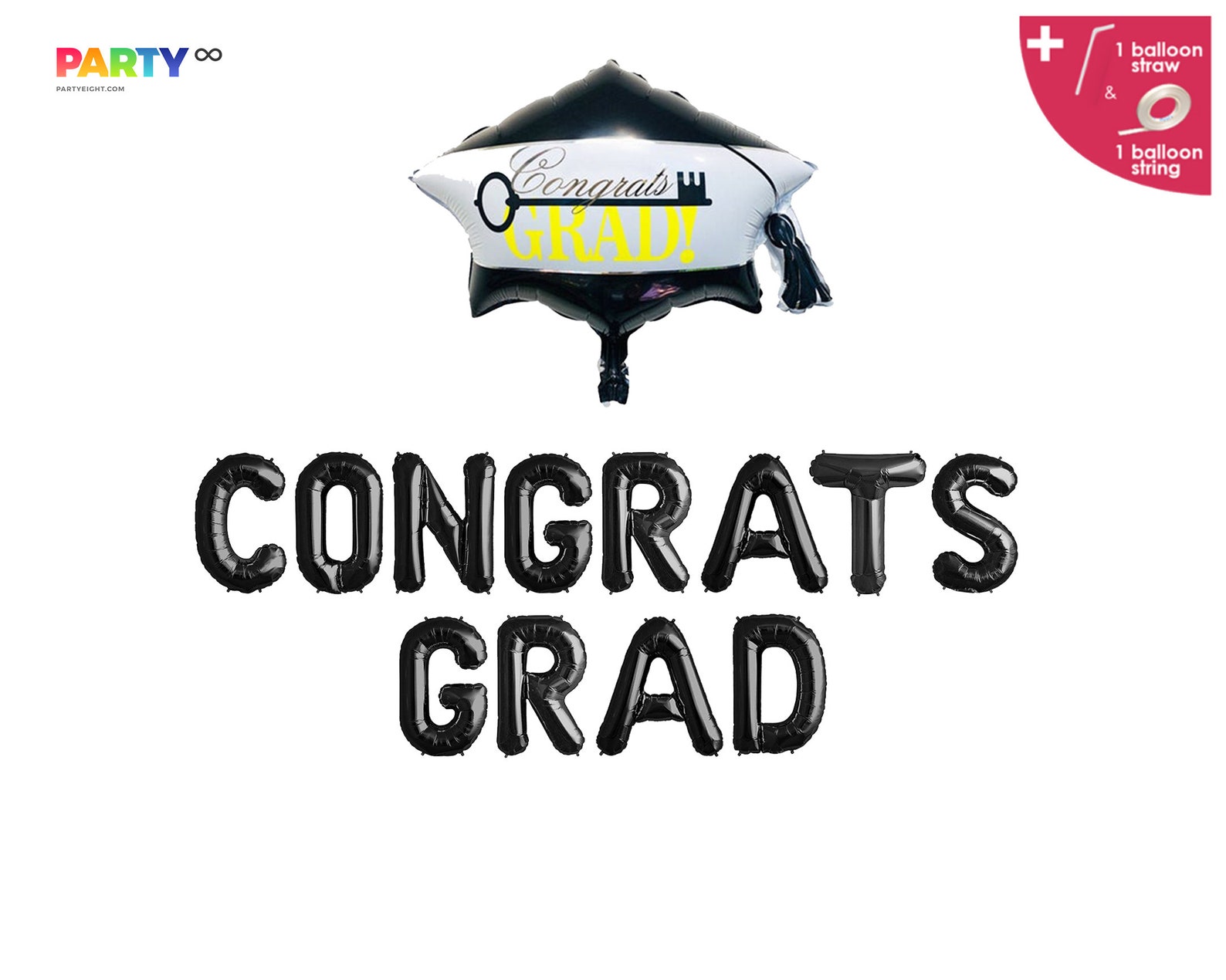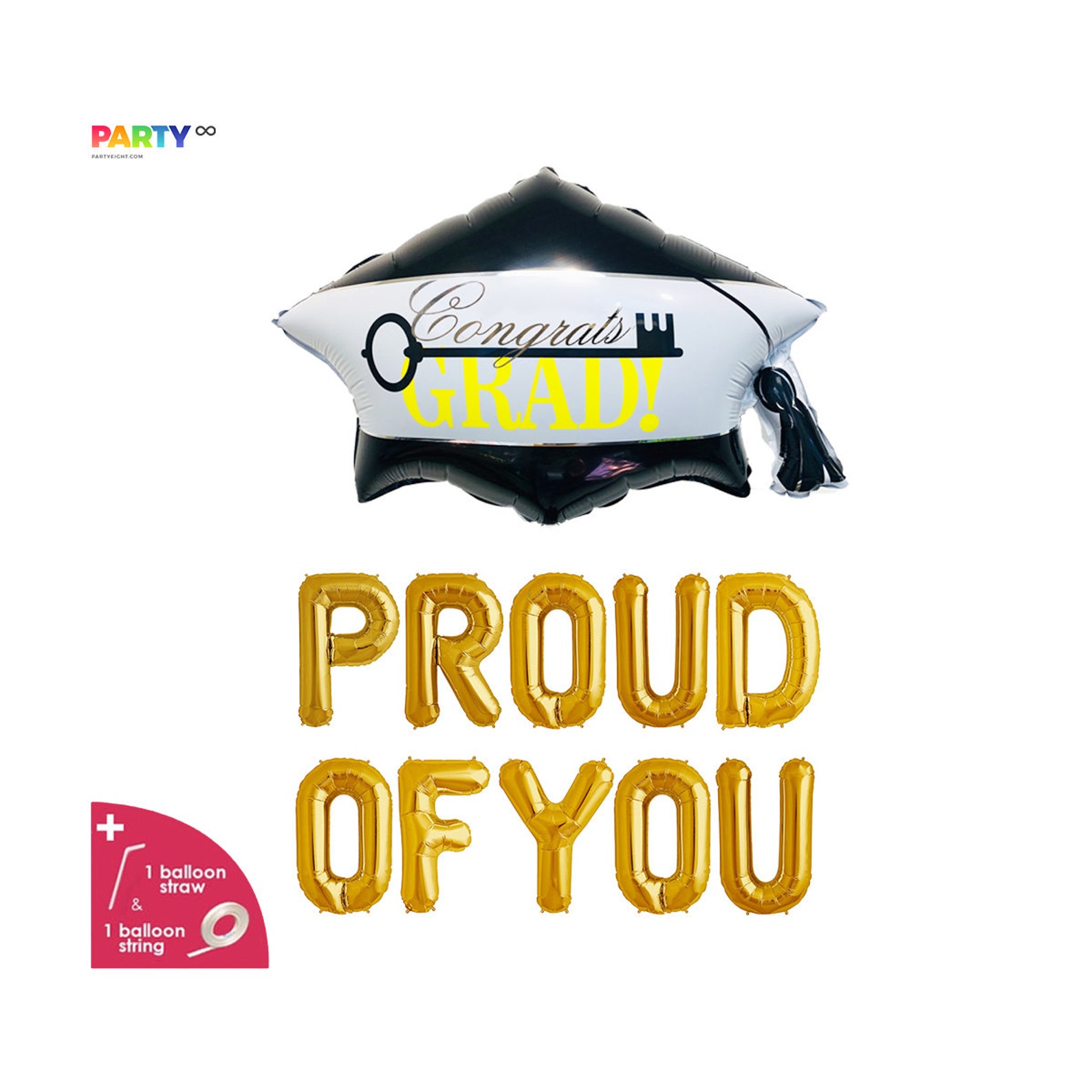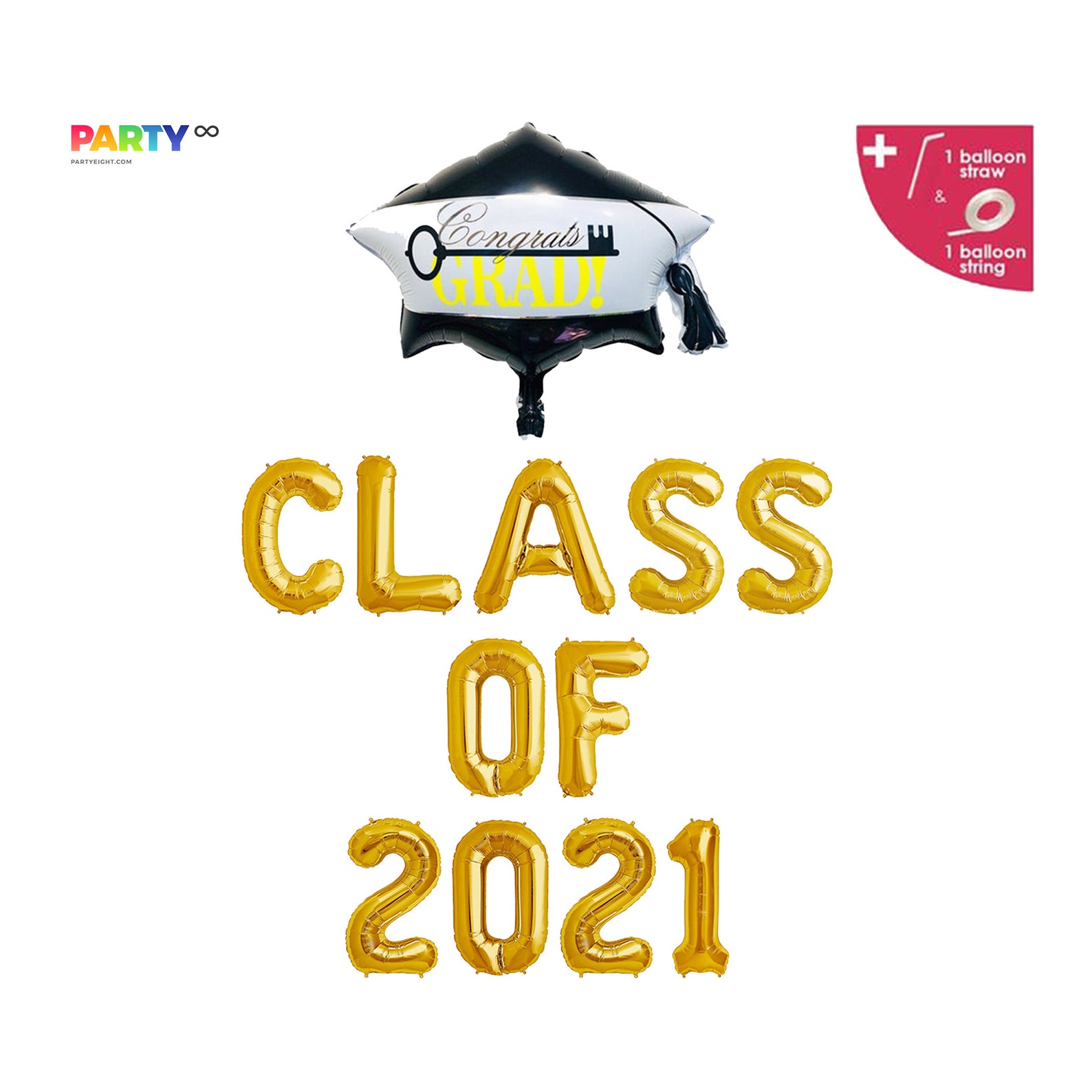 You can also customize your grad balloons, which a nice detail. Your graduate will appreciate the personal touch.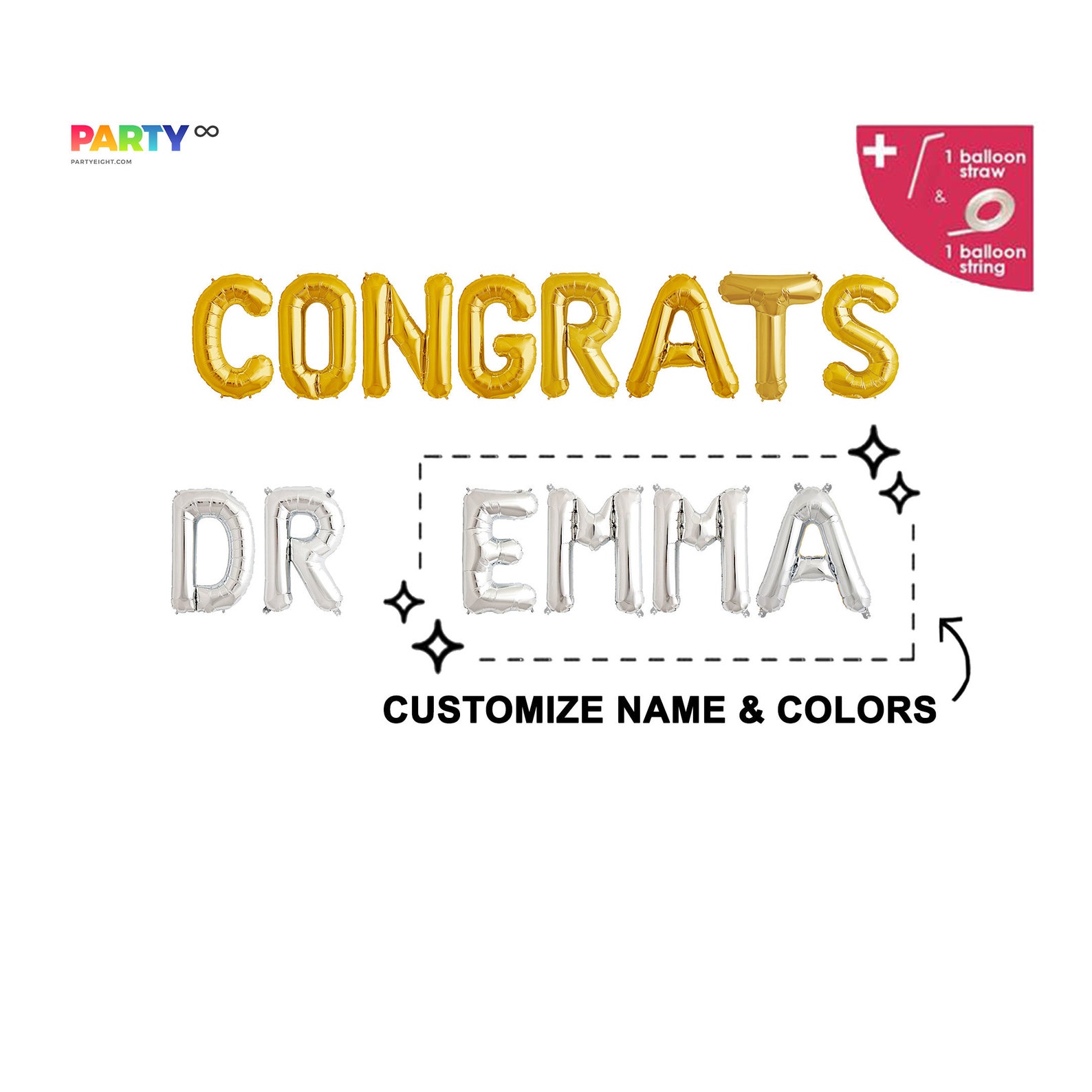 Party Food
Food is one of the main ingredients for a great party. When you are trying to feed a crowd, it can quickly become overwhelming and stressful, especially if you want to satisfy all your guests' different palates. Luckily, there are some great solutions for party planners that are both inexpensive yet creative that won't leave any guests going hungry. One of the most popular and inexpensive ways to serve all your guests is by having a snack table. With tables, you can go sweet, savory, or a mix of the two. The world is your oyster when it comes to having a snack table that all your guests can munch on throughout the party. These can be as expensive as you want. If you are working with a limited budget, having a snack table with a variety of items is still doable.
Having a sweet table is a great way to add a focal point to your venue that your guests can also enjoy. Choose favorite treats like cupcakes, cookies, macarons, cakes, biscuits, and many more. Adding jars of candy and other sweets can liven up the table and add color. Going with a color scheme is a good way to keep everything looking cohesive.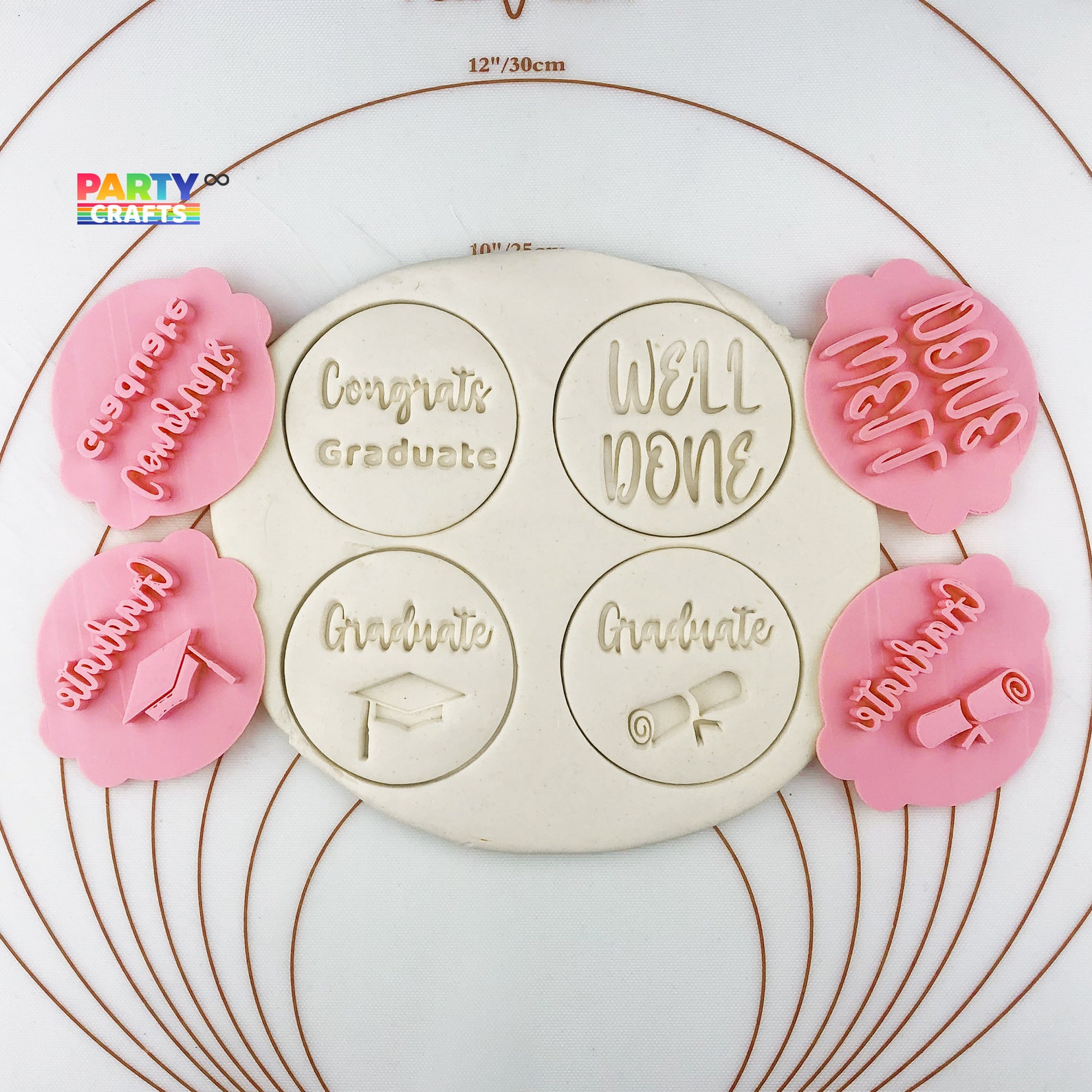 You can also customize cookies by purchasing cookie stamps, which are an affordable option. These are sure to impress and are a simple way of adding a personal touch.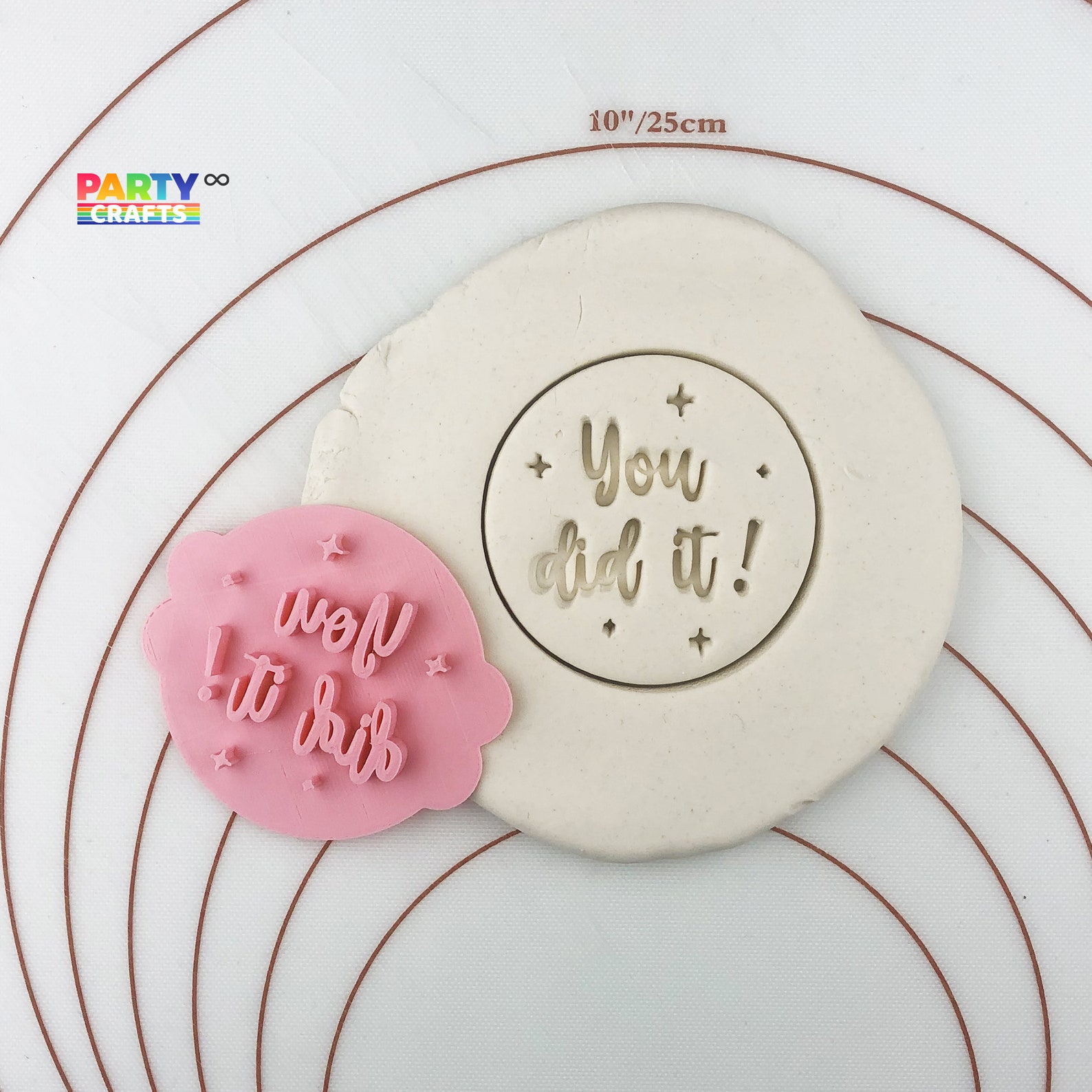 With these cookie stamps, you can flavour your cookies to your grad's favourites and design your own decorations so that it can go with the rest of your theme.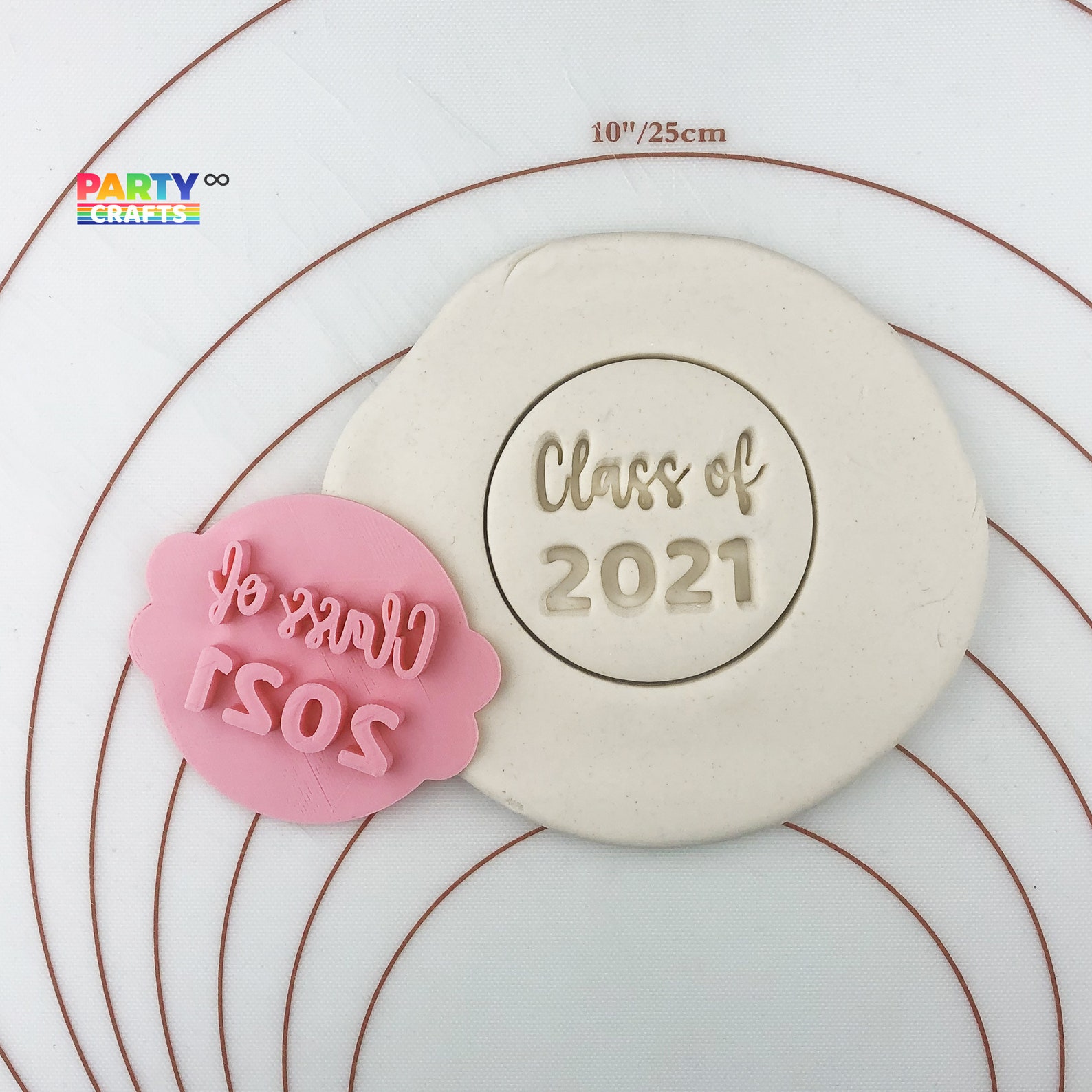 Another great idea is gifting your guests at the end of the night with some of these personalized cookies. Add a few in individual bags and you have your own homemade party favours. These are an inexpensive gift but will look and taste amazing. 
If sweet treats aren't your thing, try going for a savory table with sandwiches, skewers, pita crisps, sushi, sliced sub sandwiches, or mini sliders. Having a charcuterie board is also another good way to keep your guests snacking throughout the party. Charcuterie boards not only taste great but look good, without having to break the bank. Purchase your favorite meats, cheeses, crackers, and olives for your charcuterie board. These items are delicious when served at room temperature or even cold, so you don't have to worry about food going to waste. 
Food can also double up as décor. Add height to the food you are serving with jars, tiered platters, mason jars, and other display stands that can be purchased at your local arts and crafts store. Decorate your table with balloons, streamers, confetti, and flowers. If your graduation party has a theme, include foods that match the colors of your theme. Picking complementary colors are a nice way to tie in your décor and food, giving your overall party a more polished feel. 
Summary
Planning a high school or college graduating party is a great way to mark the start of your grad's next step in life. Party planning can be a stressful task if you don't plan and organize ahead of time but having a good game plan and the right inspiration can help you plan a memorable event. Focusing on the little details like decorations can set your party apart and make sure your grad is having the best time. Don't forget to include thank you cards for your guests as an added touch that will show your appreciation.